Wilco's Solid Sound Travel Map Poster, 2017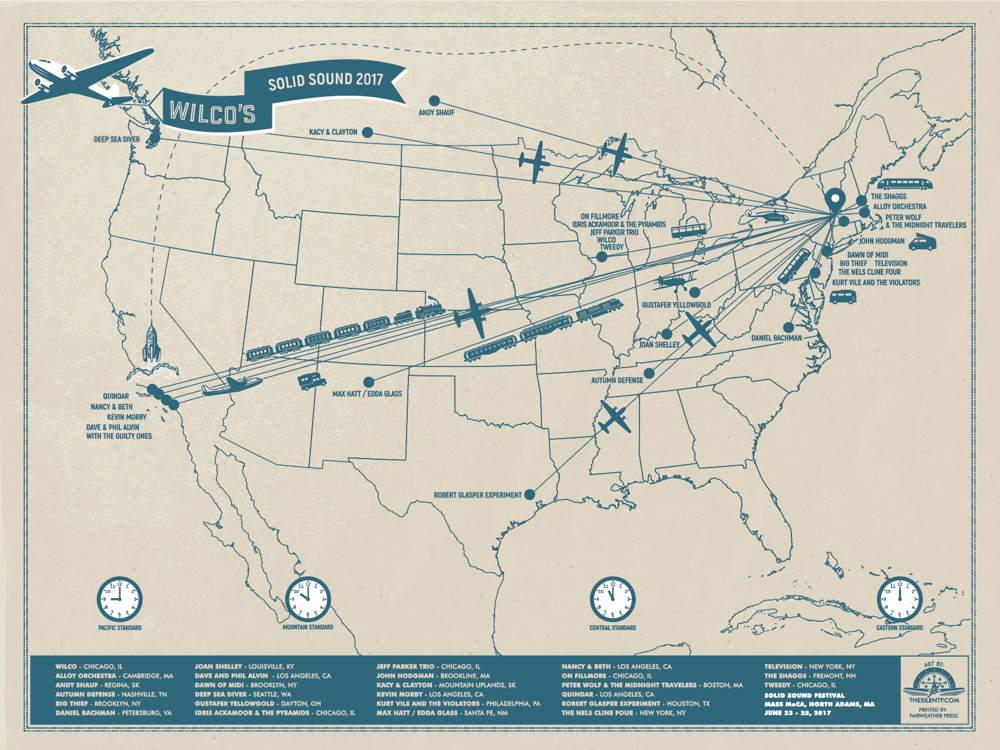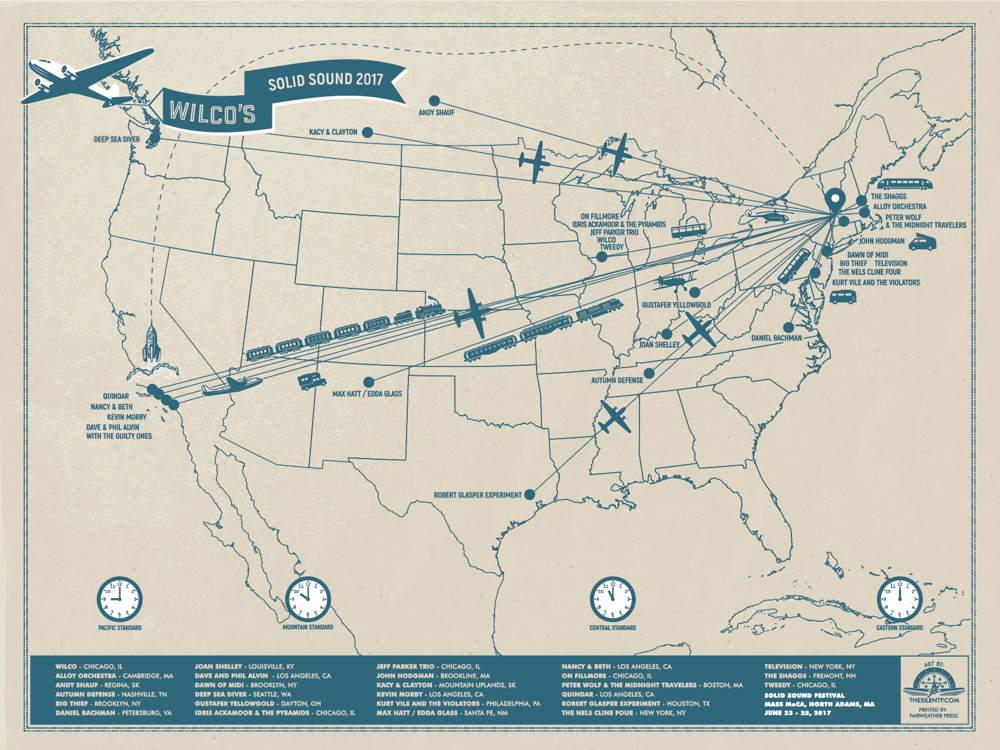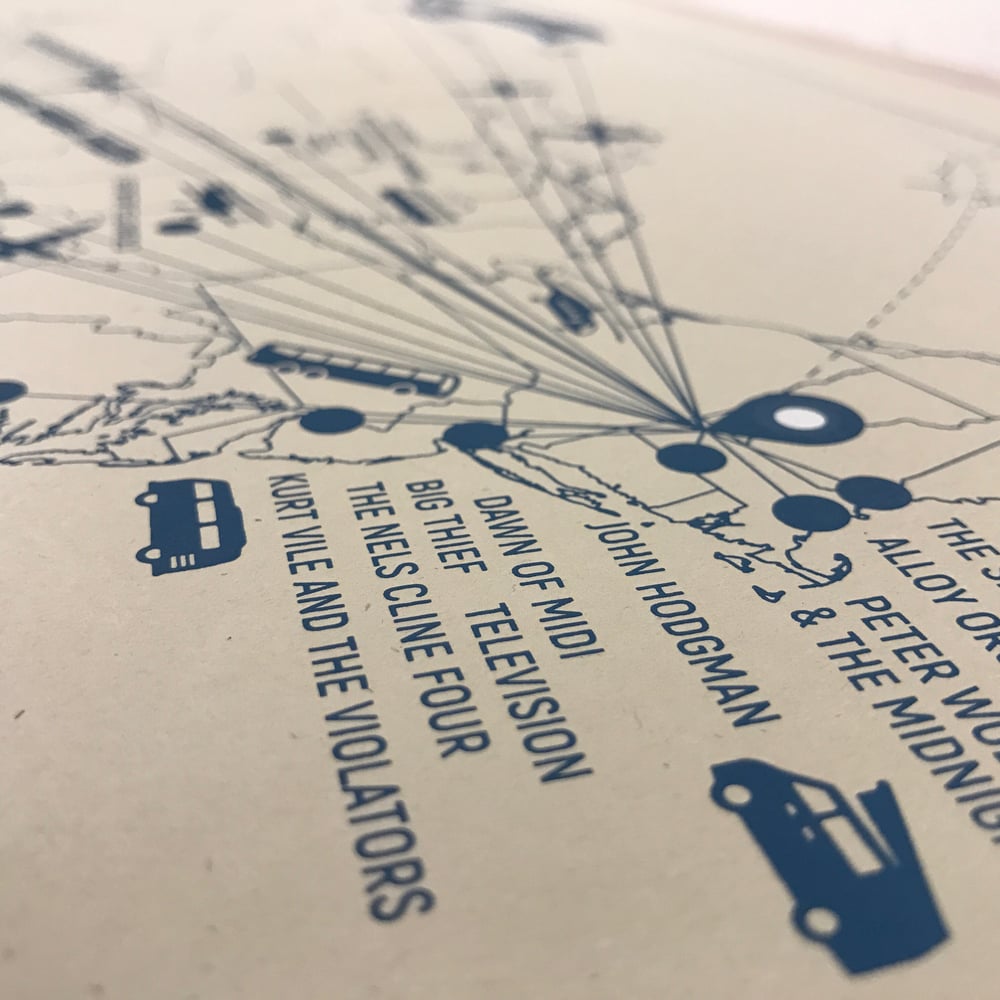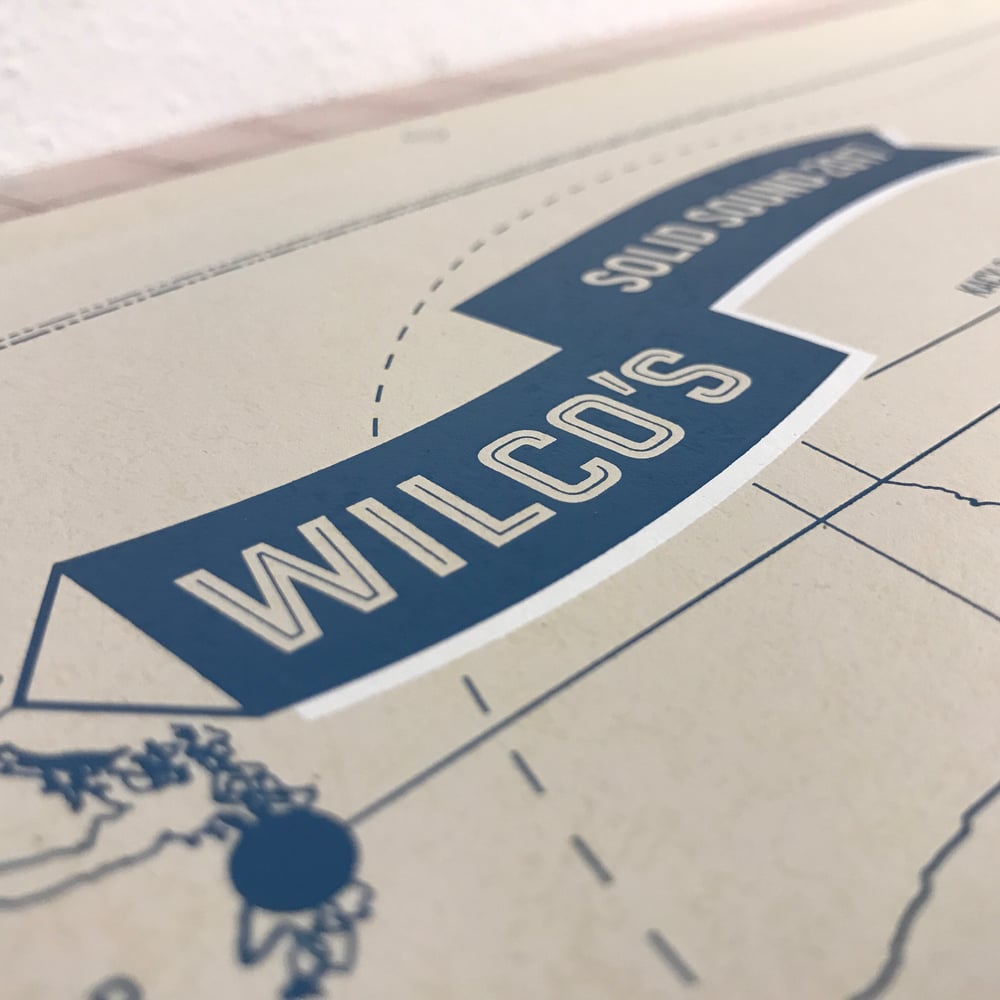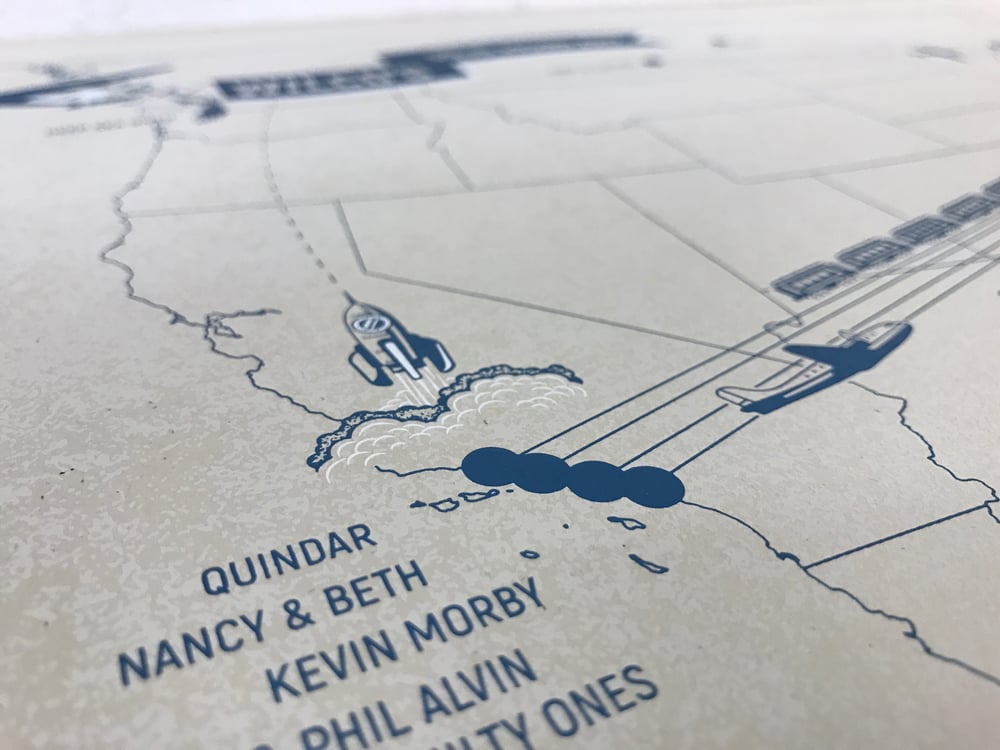 Solid Sound 2017 Poster commemorating Wilco's art and music festival in North Adams, Mass.
Styled after the travel map posters of the 50's and 60's, this poster is printed on French Paper Co's beautiful 'Speckletone Old Green' poster stock. Now you can see where every single band and performer traveled from to make this special festival.
VERY limited supply available here.
Signed & numbered.