Eric Church "Elk in Snow" Poster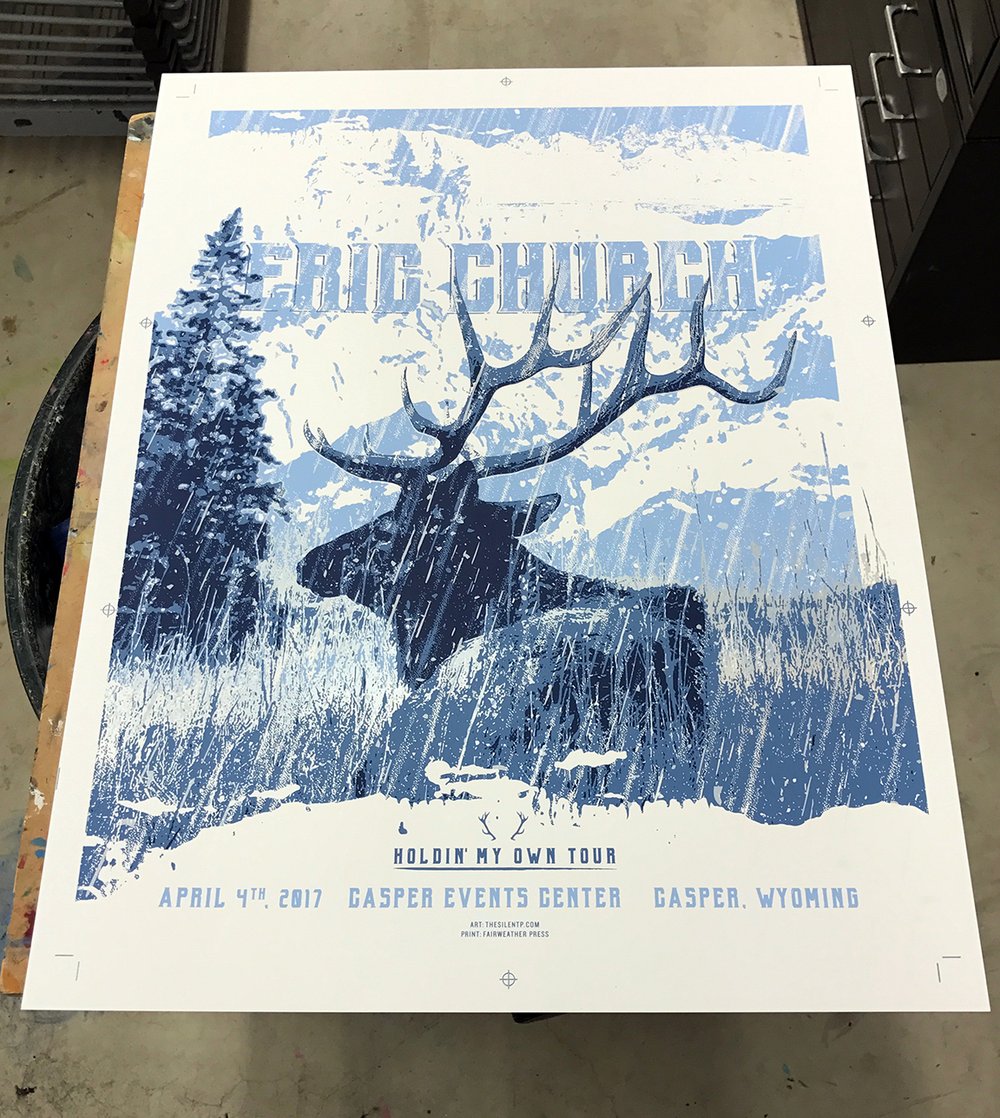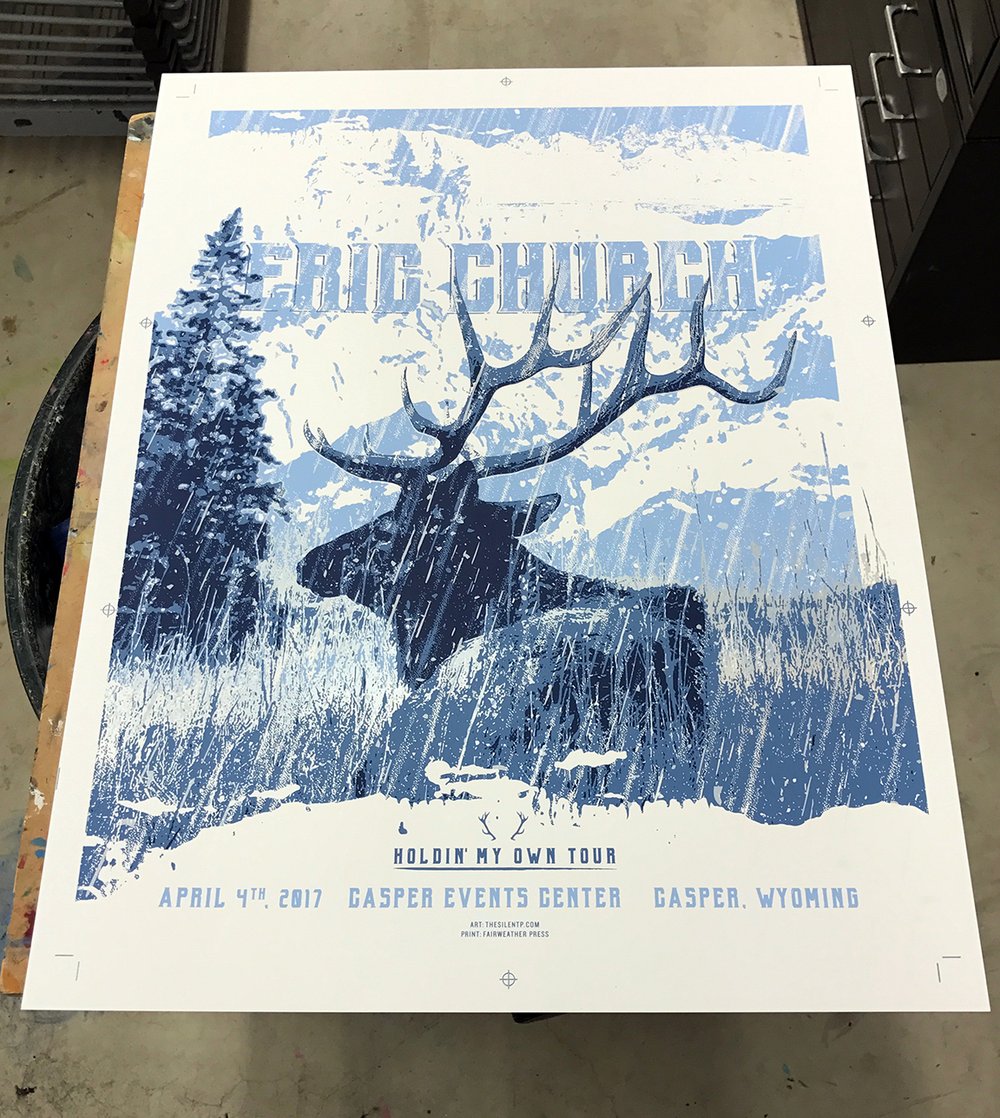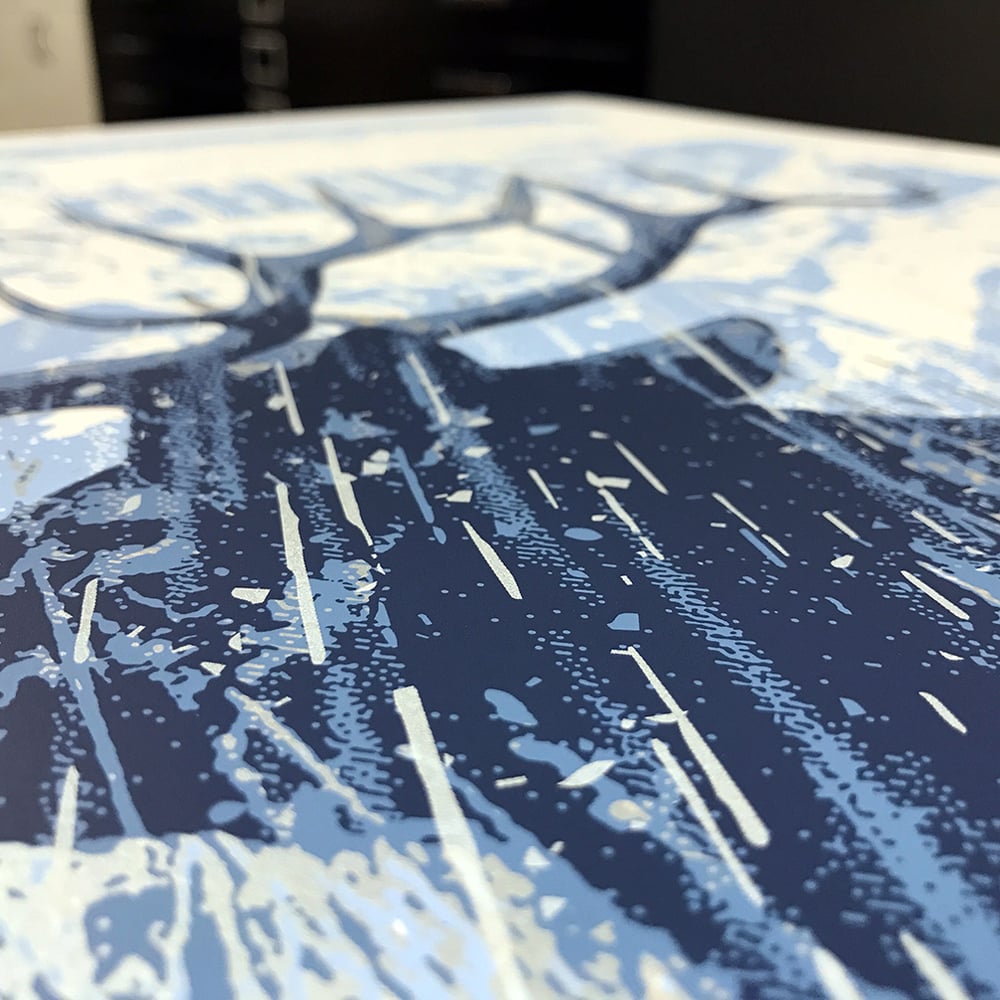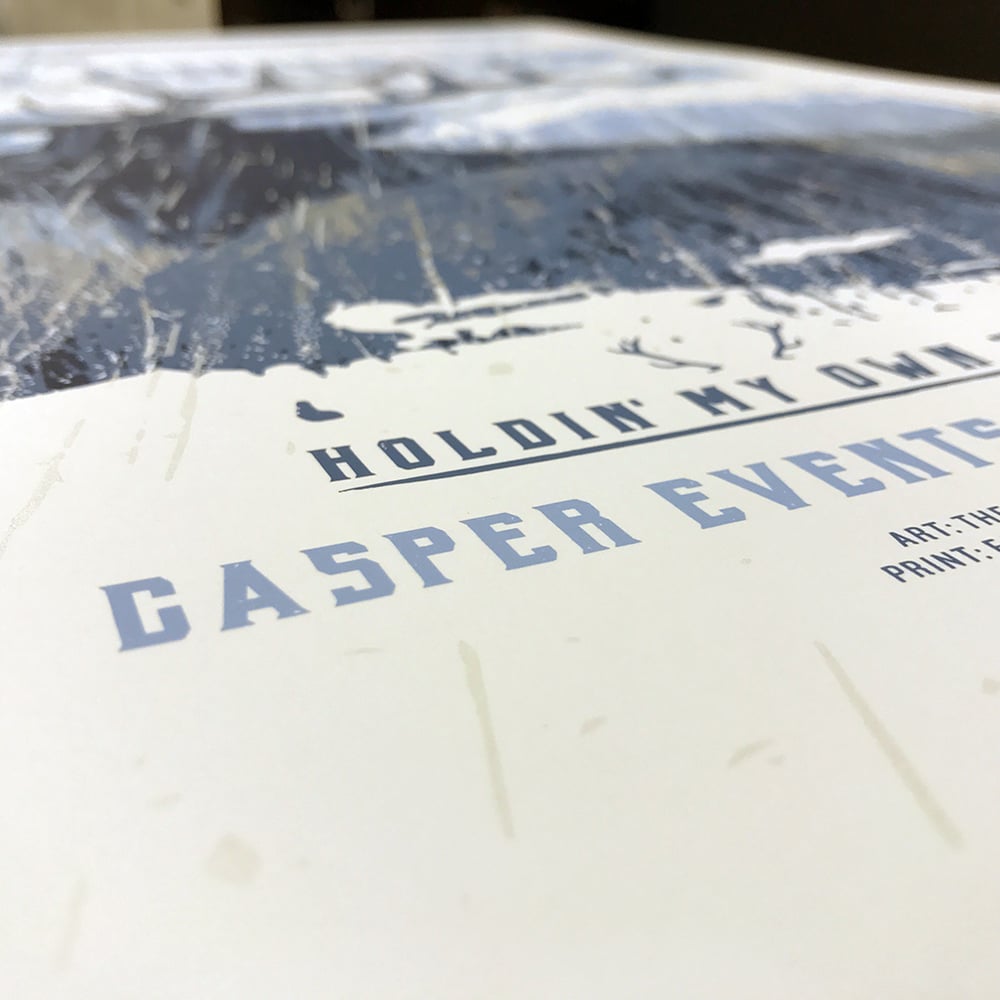 Limited edition screen printed poster in support of Eric Church's "Holdin' My Own" tour stop in Wyoming.
18" x 24"
5 colors, including silver metallic and a pearlescent white used for the falling snow. This one needs to be seen in person. She's a beaut!