Tedeschi Trucks Band, Washington, DC, 2018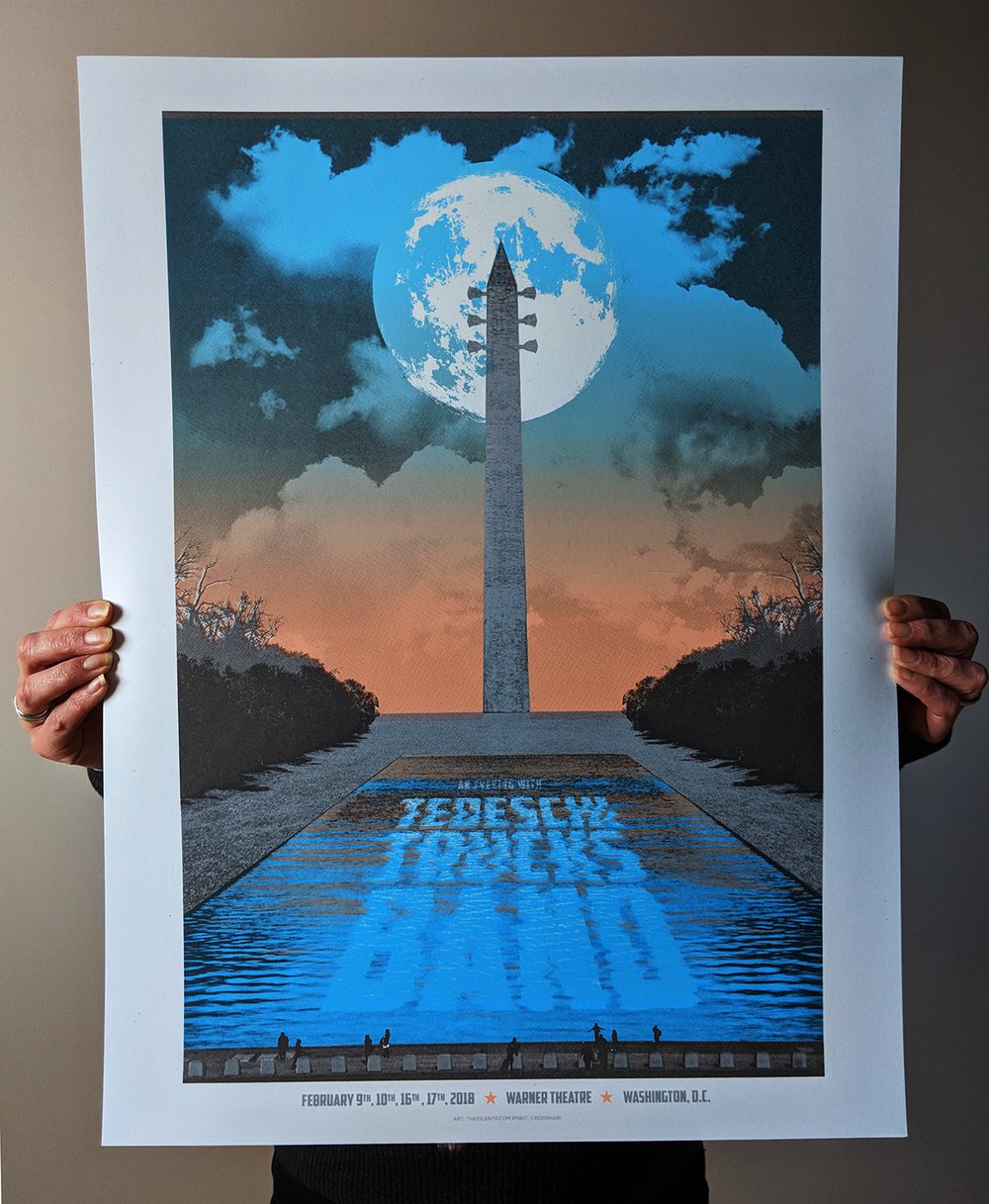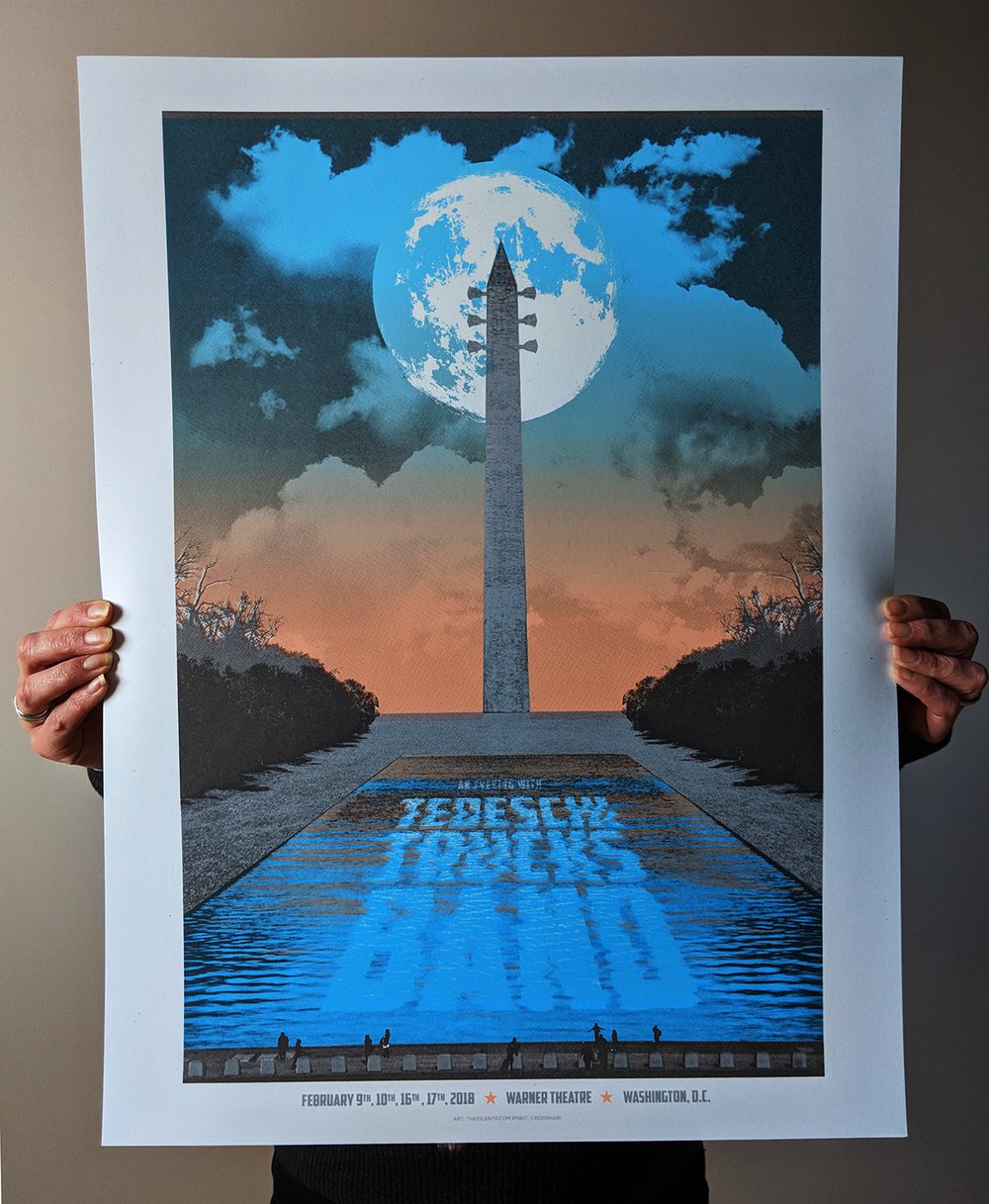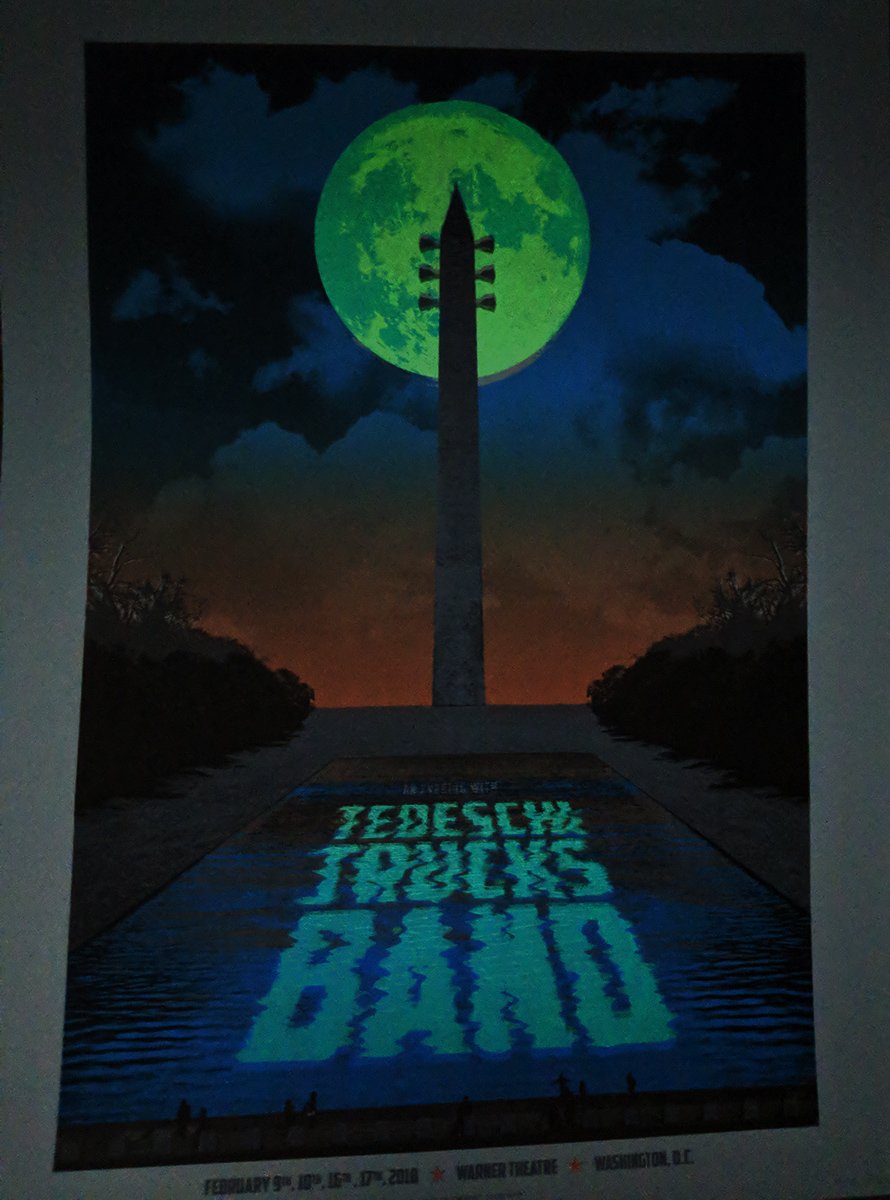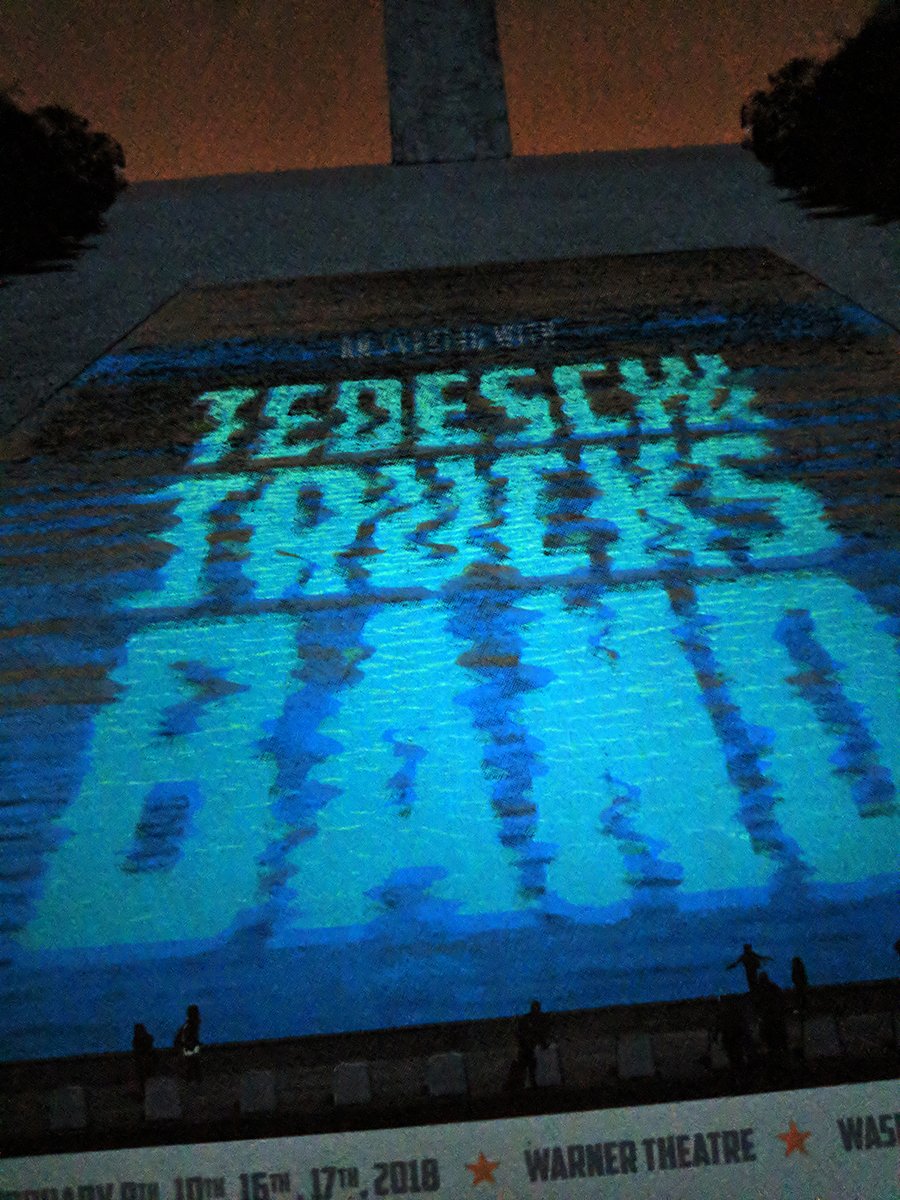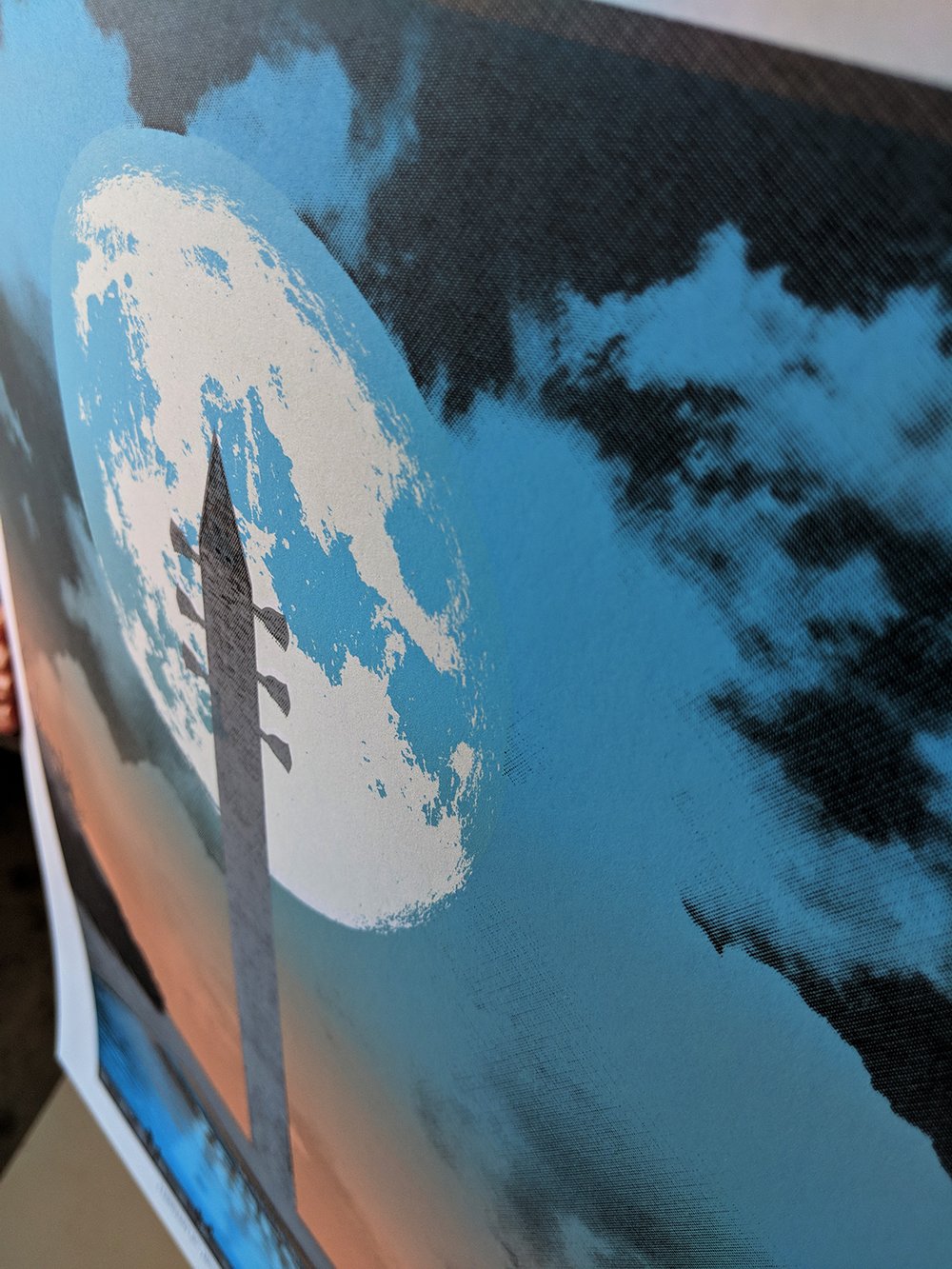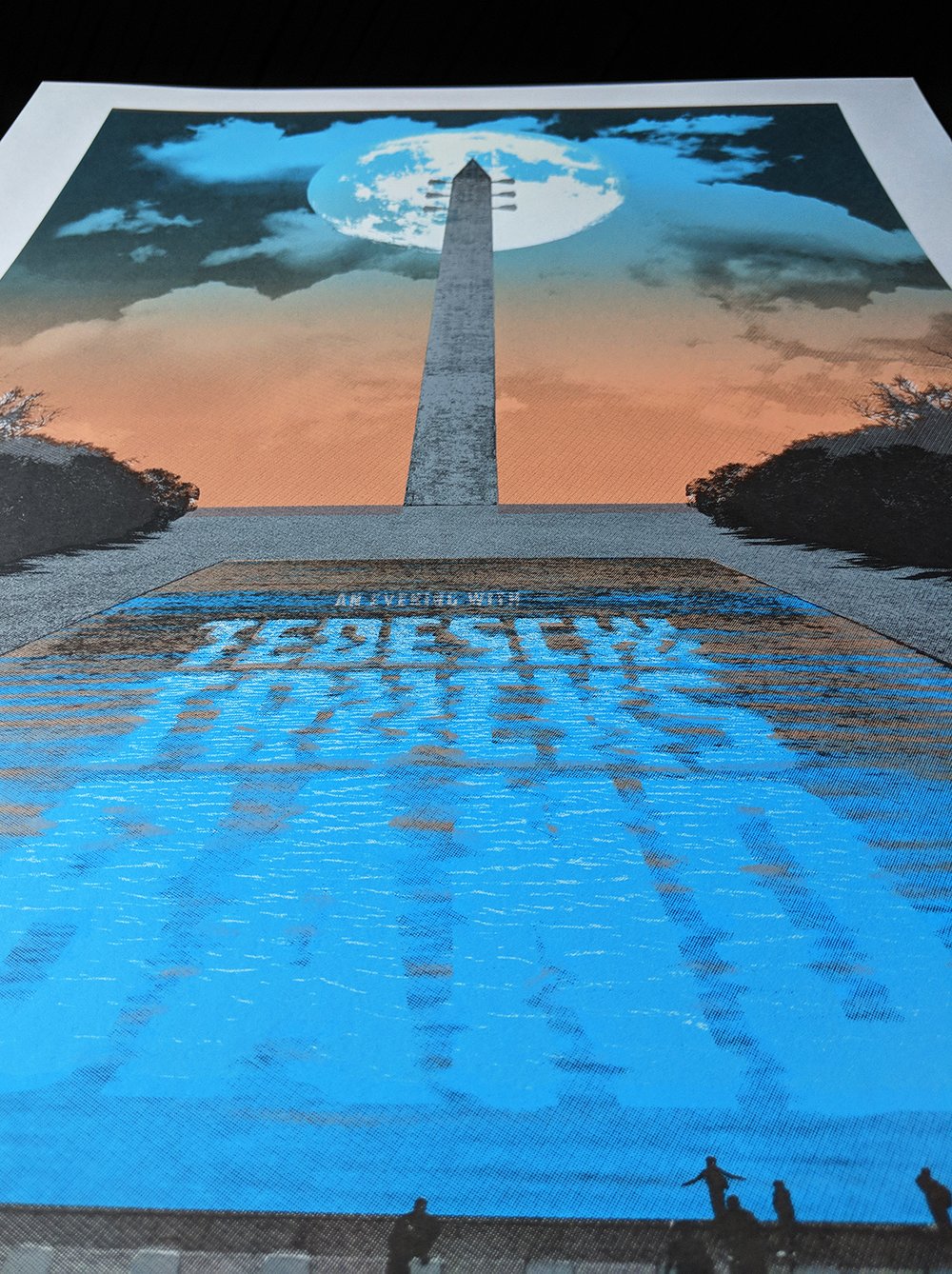 •• UPDATE•• We have 10 of these that initially we were not going to sell due to the lack of consistency in the orange sky. If you are OK with more blue and less orange as well as some minor differences, then order away! Colors pictured in sample photos will not match what's on the screen here. These are signed but not numbered.
Official Glow-in-the-dark gigposter for Tedeschi Trucks Band's sold out 4 nights across 2 weekends shows at Warner Theatre in Washington, DC.
5 colors with a split fountain and glow-in-the-dark ink.
Printed on French Paper's Speckletone Starch Rain.
Artists' signed and numbered edition.