Wilco Detroit, MI: The Fillmore 2011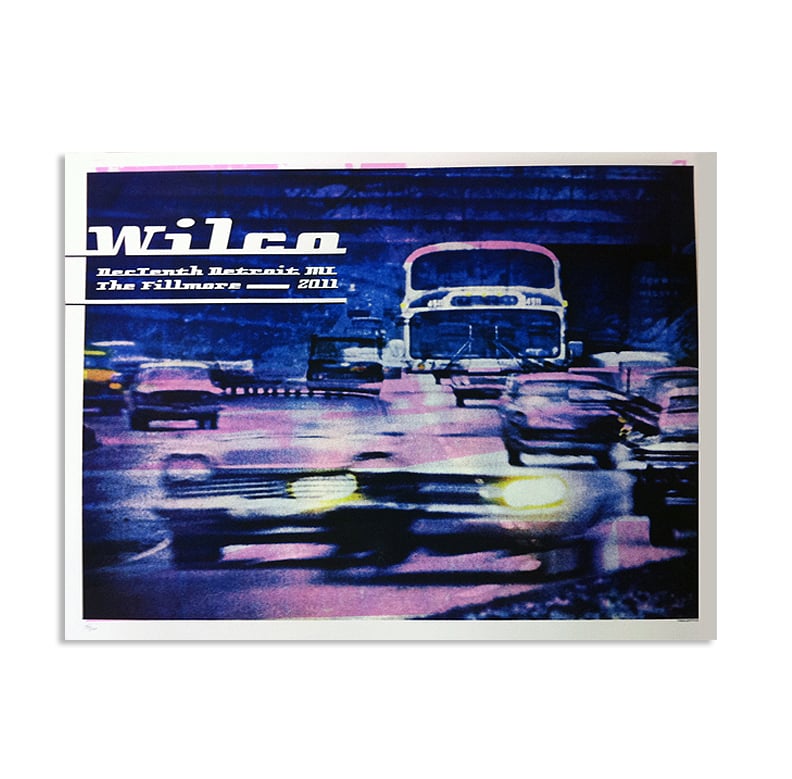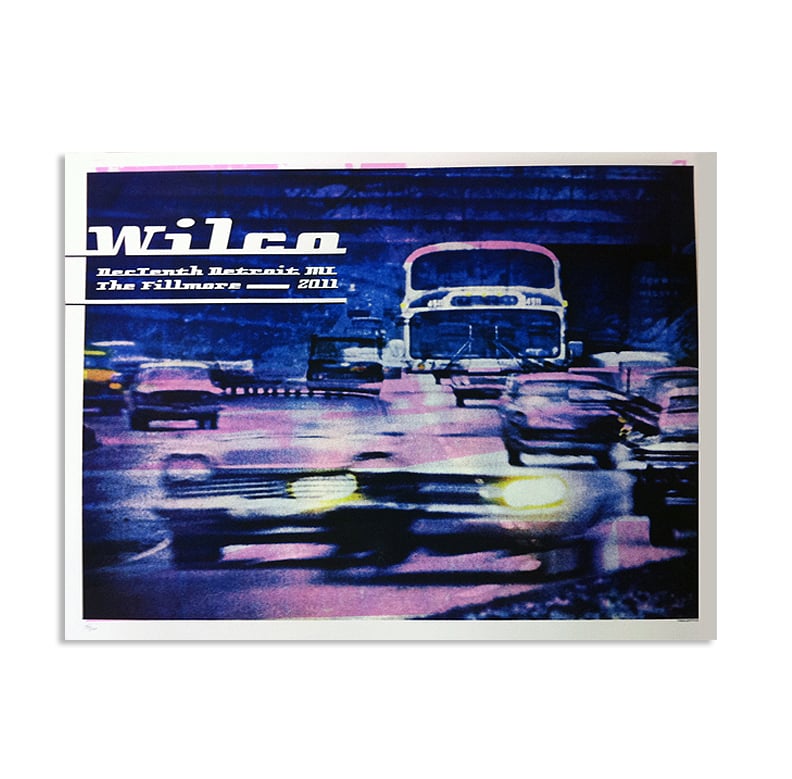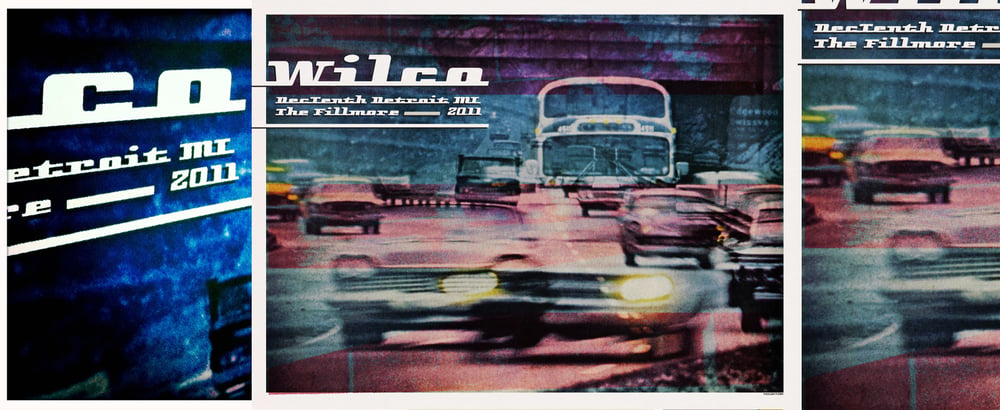 Poster for Wilco's December 10th sold out performance in Detroit at The Fillmore. Measuring 24″ x 18″, this is a 4 color screen print with a hit of overprinted red/pink ink.
Paper: French Paper 100# Construction Grout Grey. Signed and numbered edition of 200, we are selling 15.