Tedeschi Trucks Band, Beacon residency - LEFT SIDE ONLY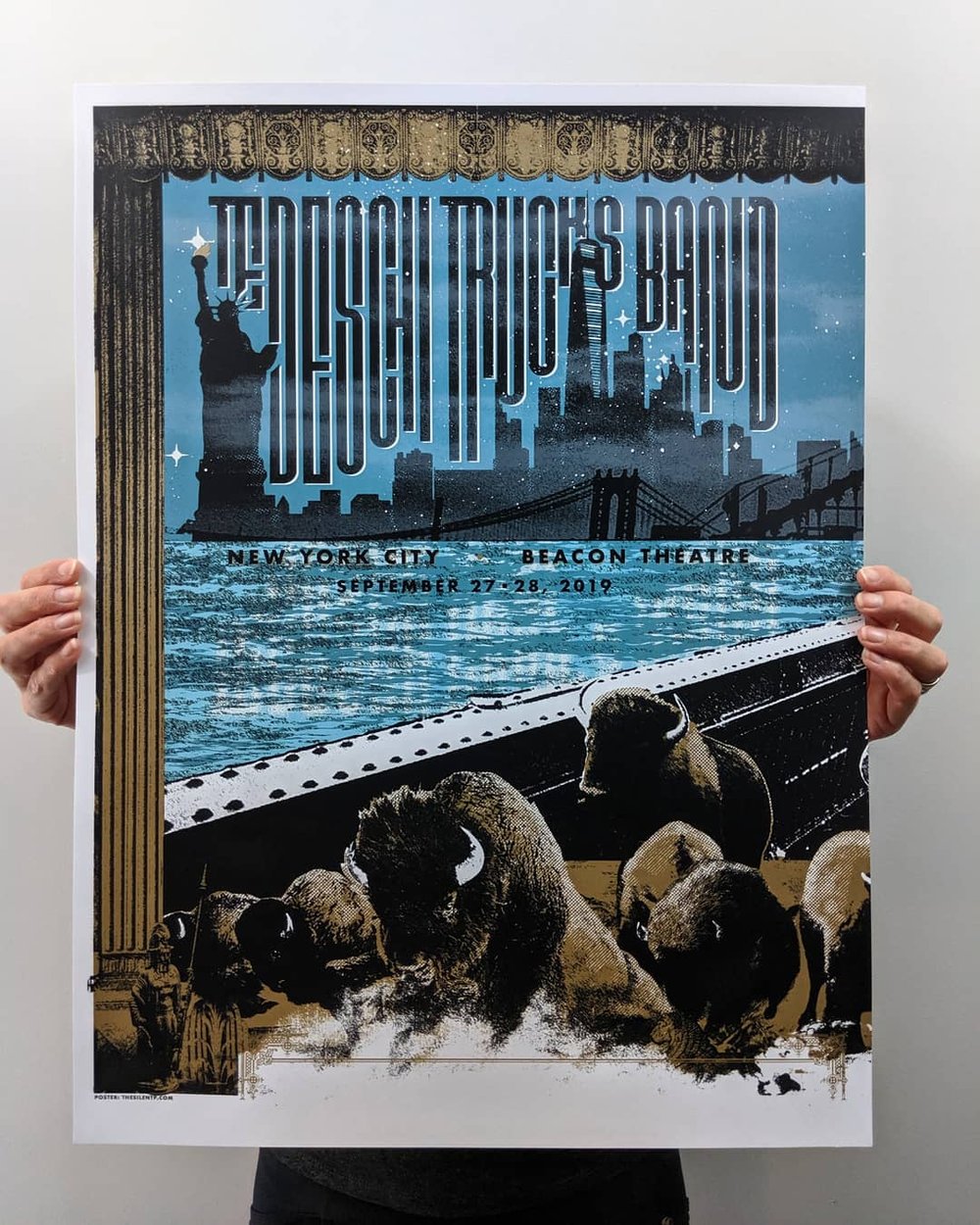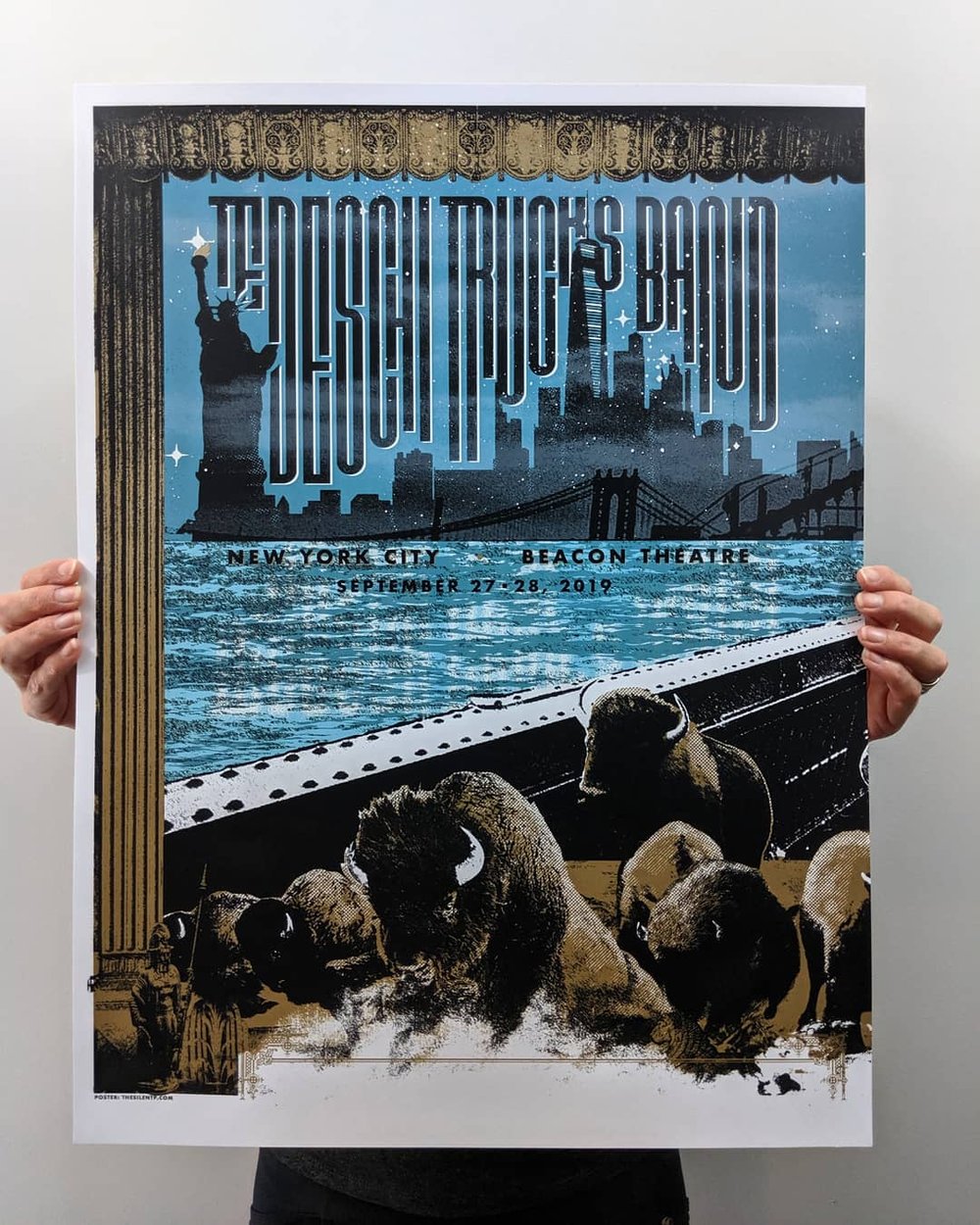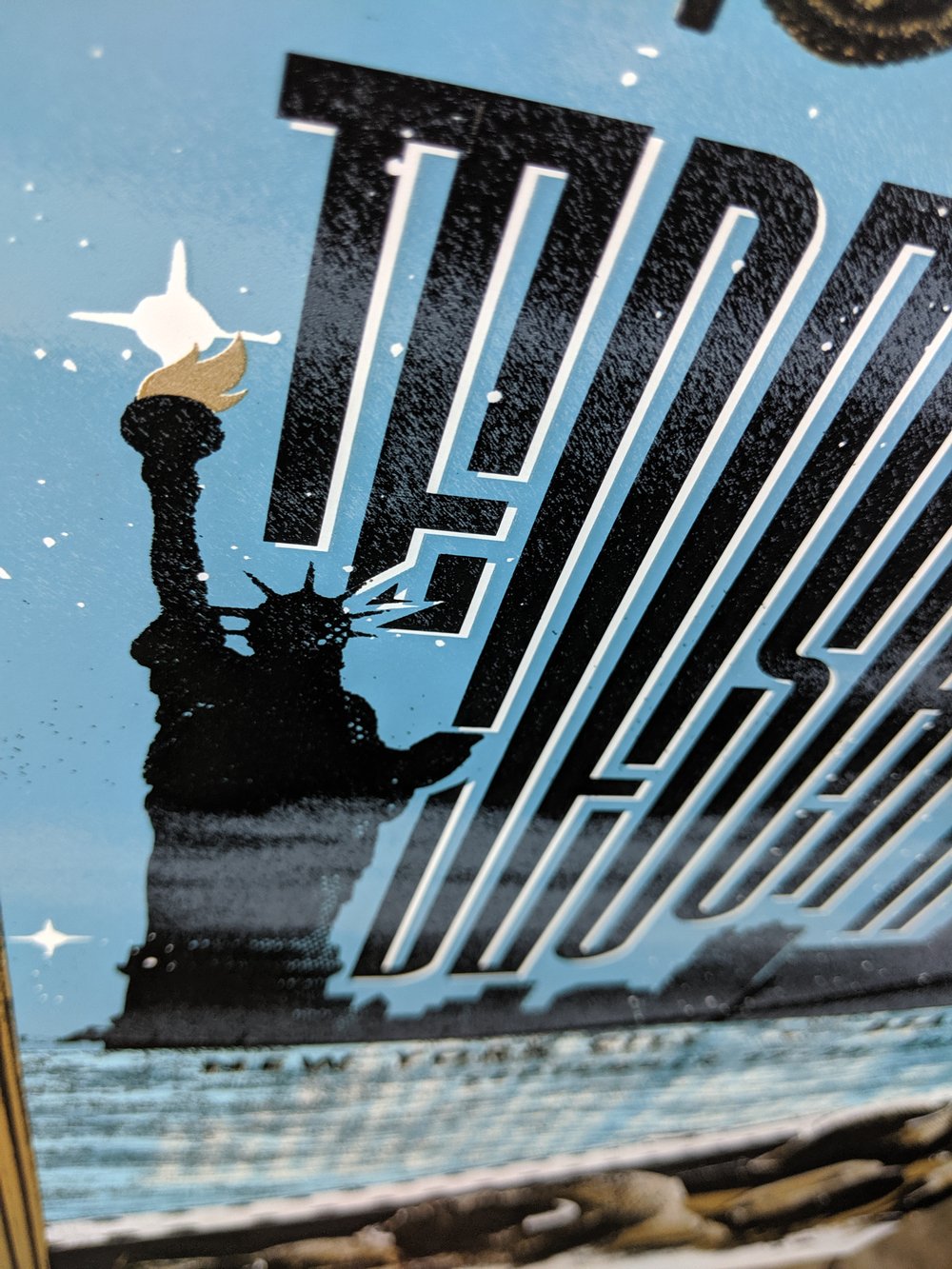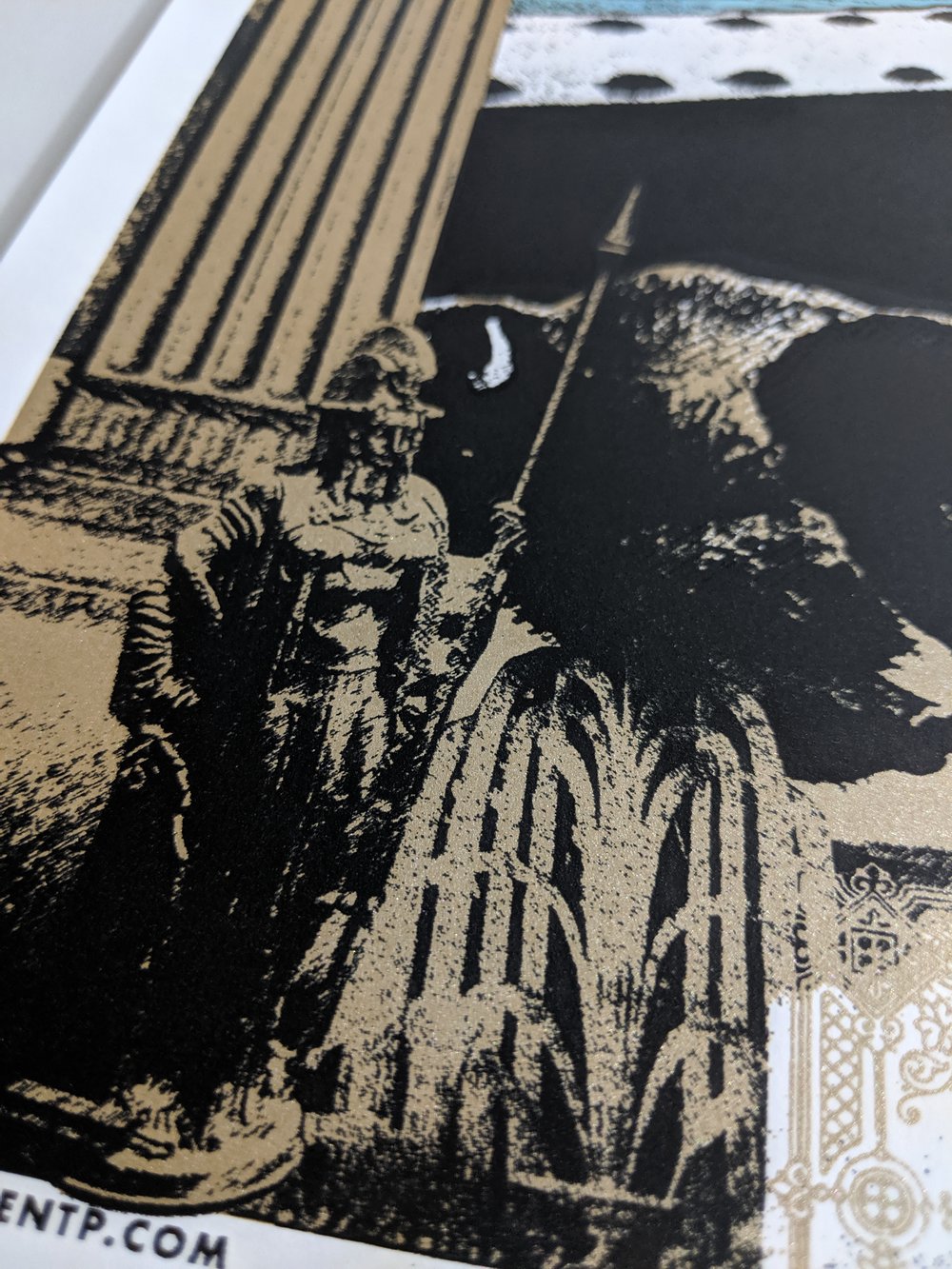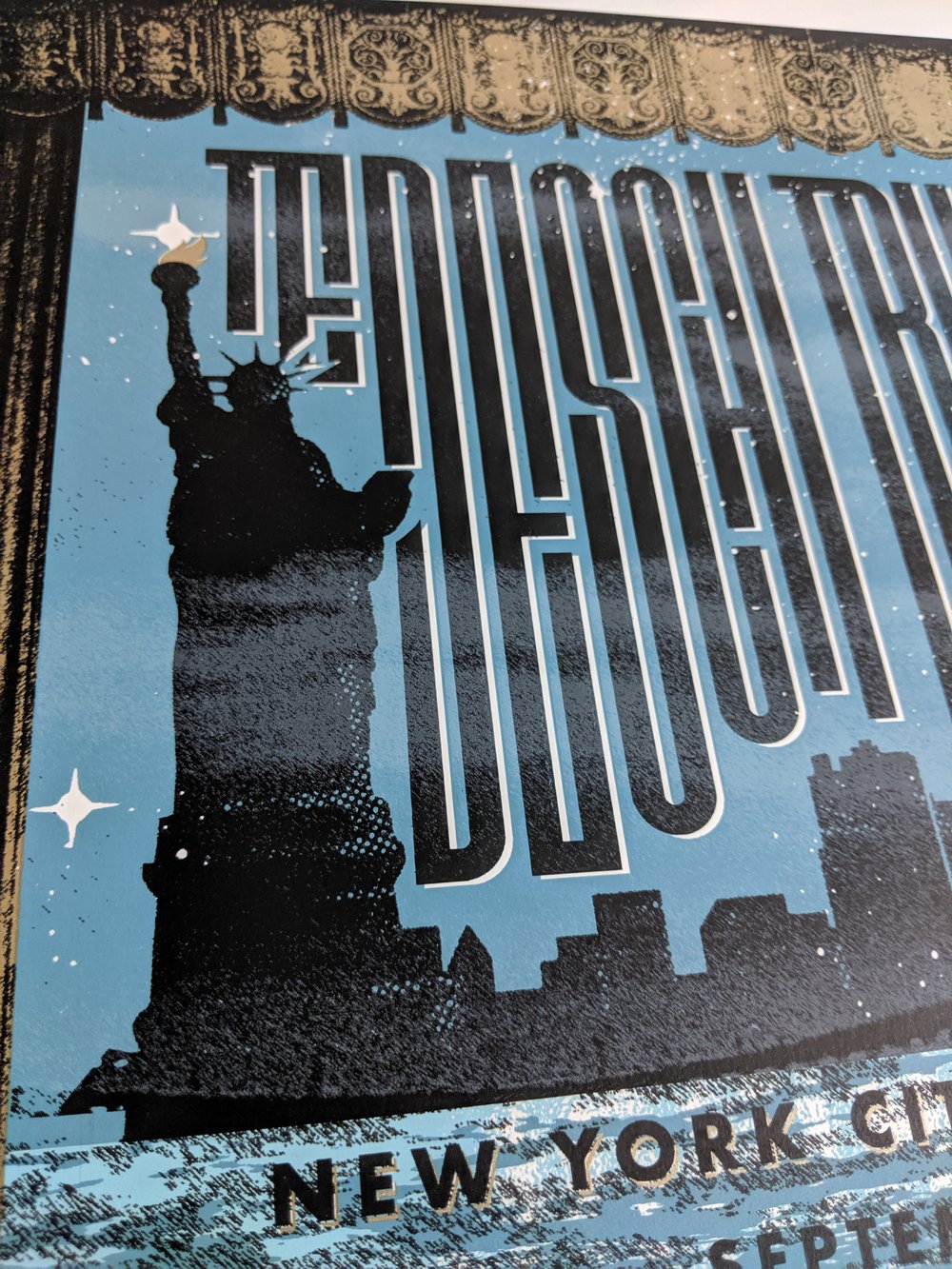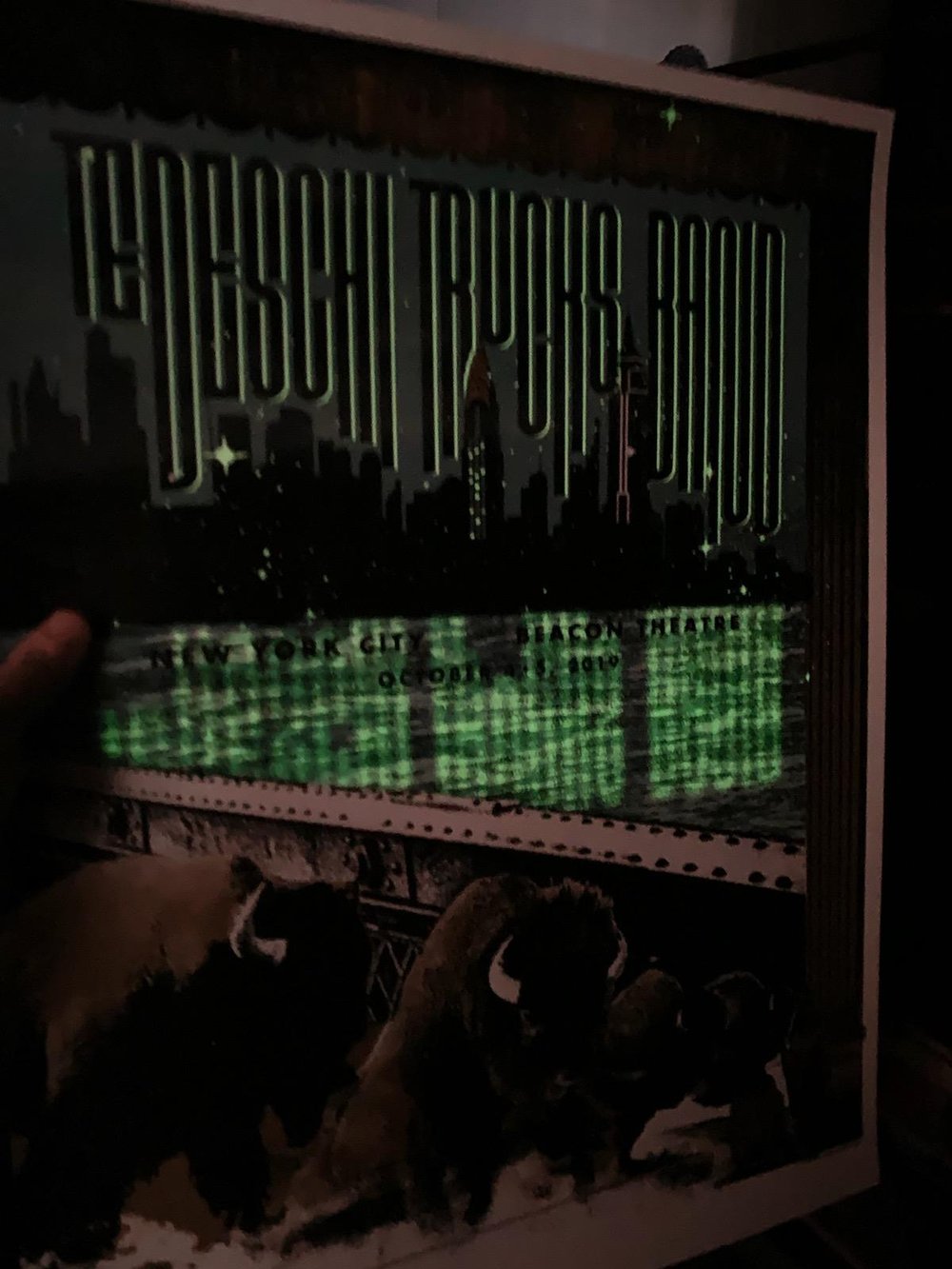 **THESE PRINTS ALL SOLD OUT IN NEW YORK*
We have a very limited amount of the left side left. available. Five color limited edition triptych is printed full bleed so that all three posters can be framed/hung together as shown in the image. Gold metallic and glow in the dark ink add special print touches.
Signed APs.
Full triptych size: 54" wide by 24" high / Individual poster size: 18" wide by 24" high.