COLLECTOR'S EDITION: 'Santogold' gig poster - **RECENTLY DISCOVERED**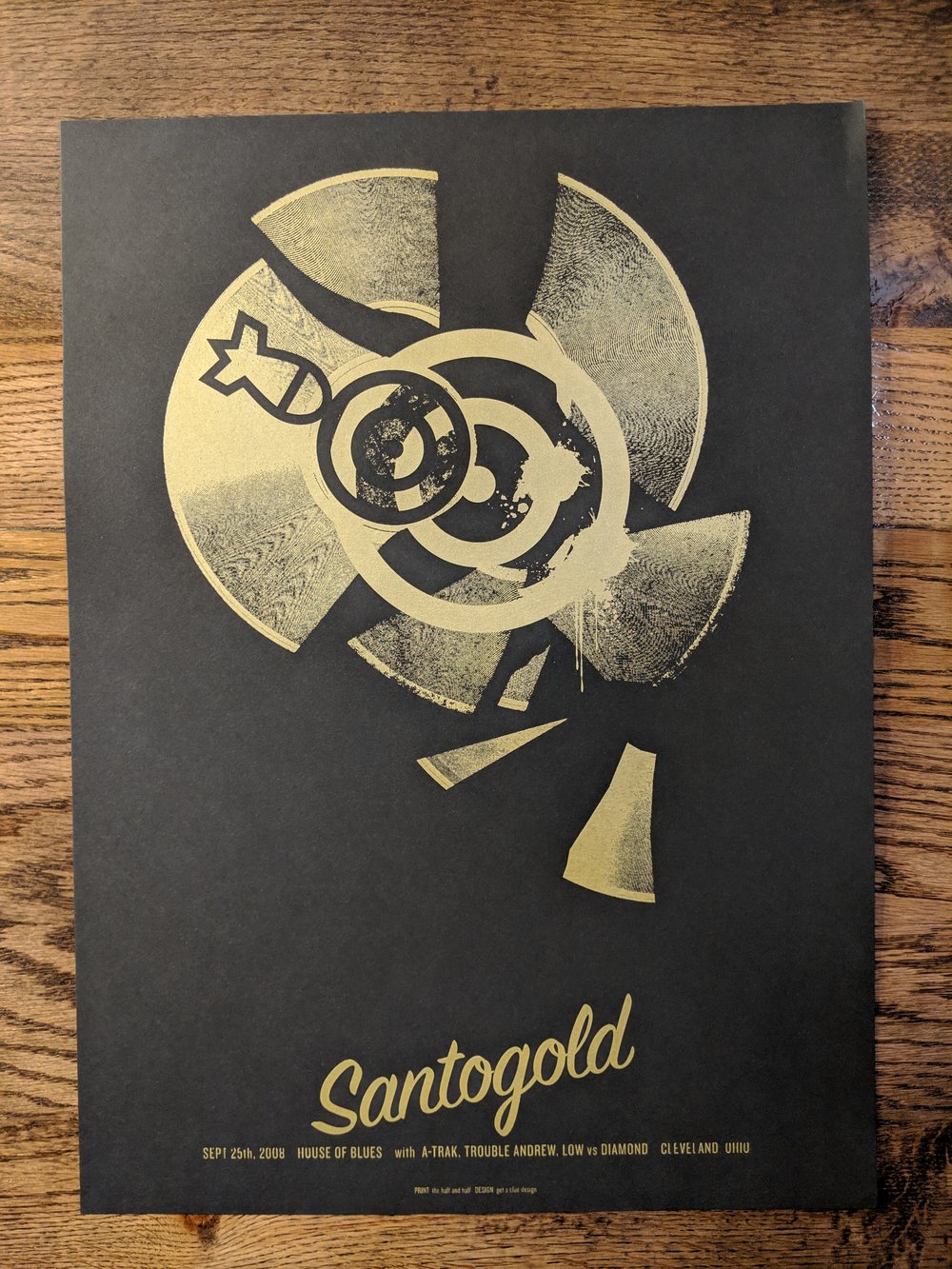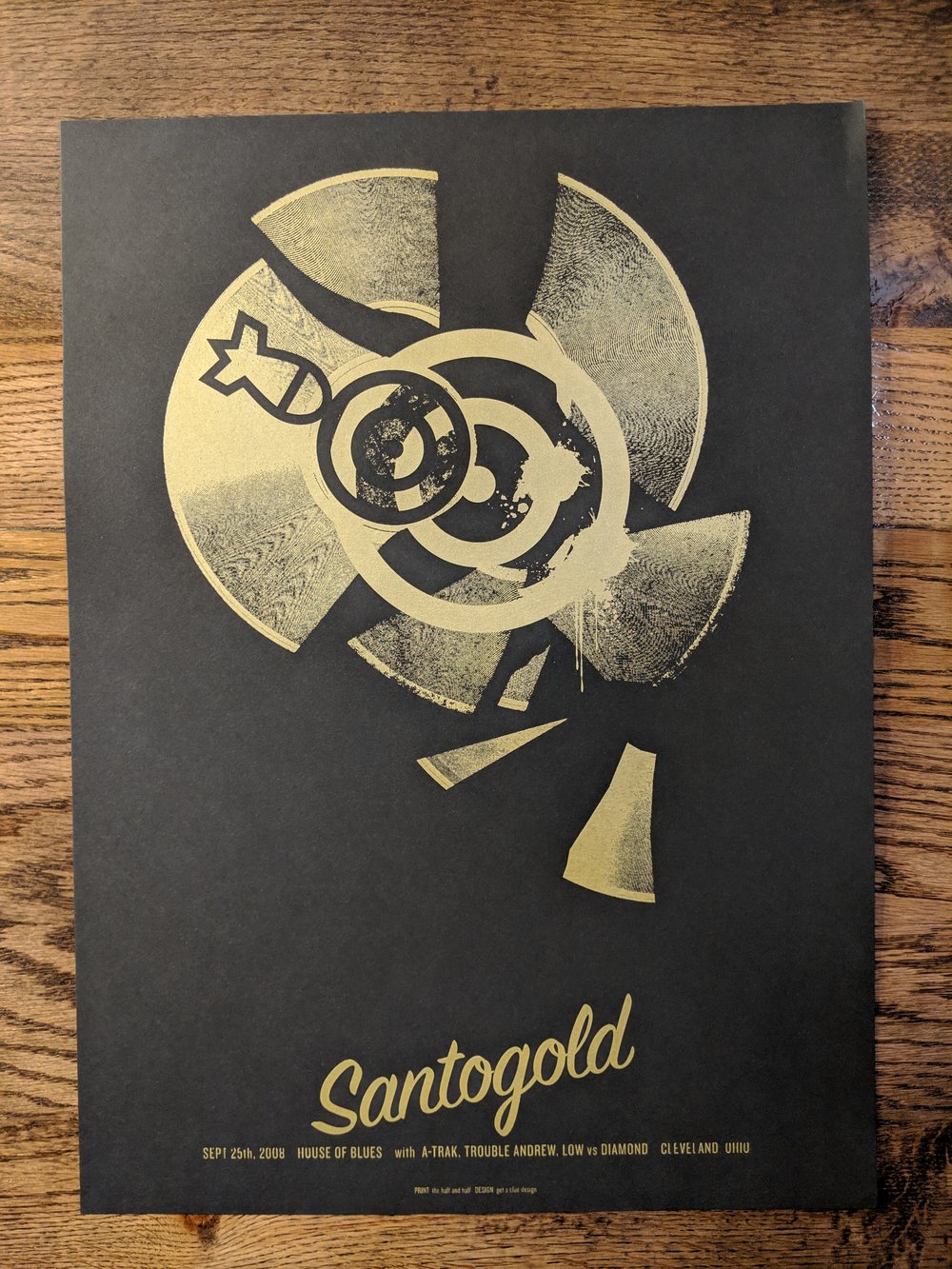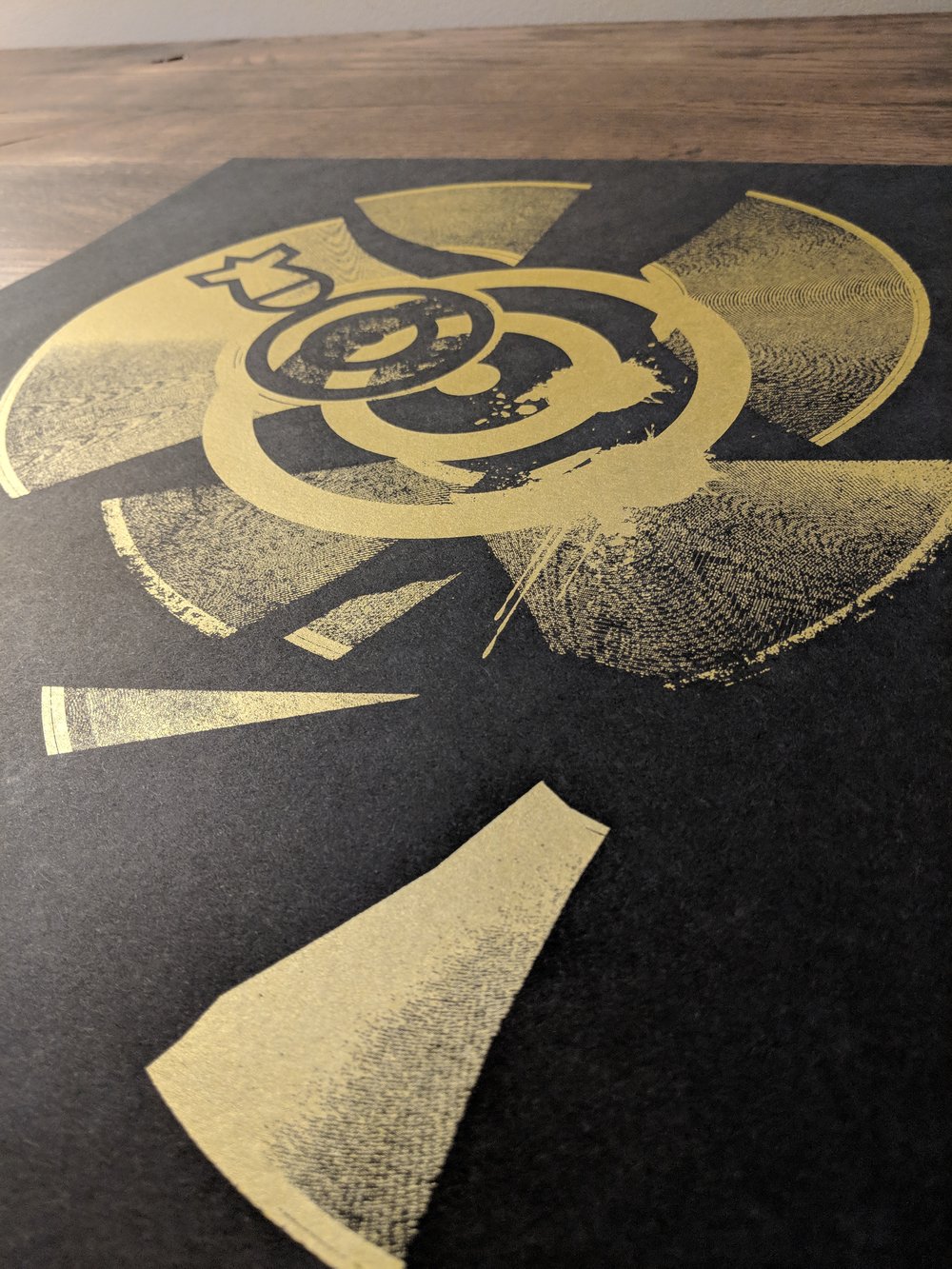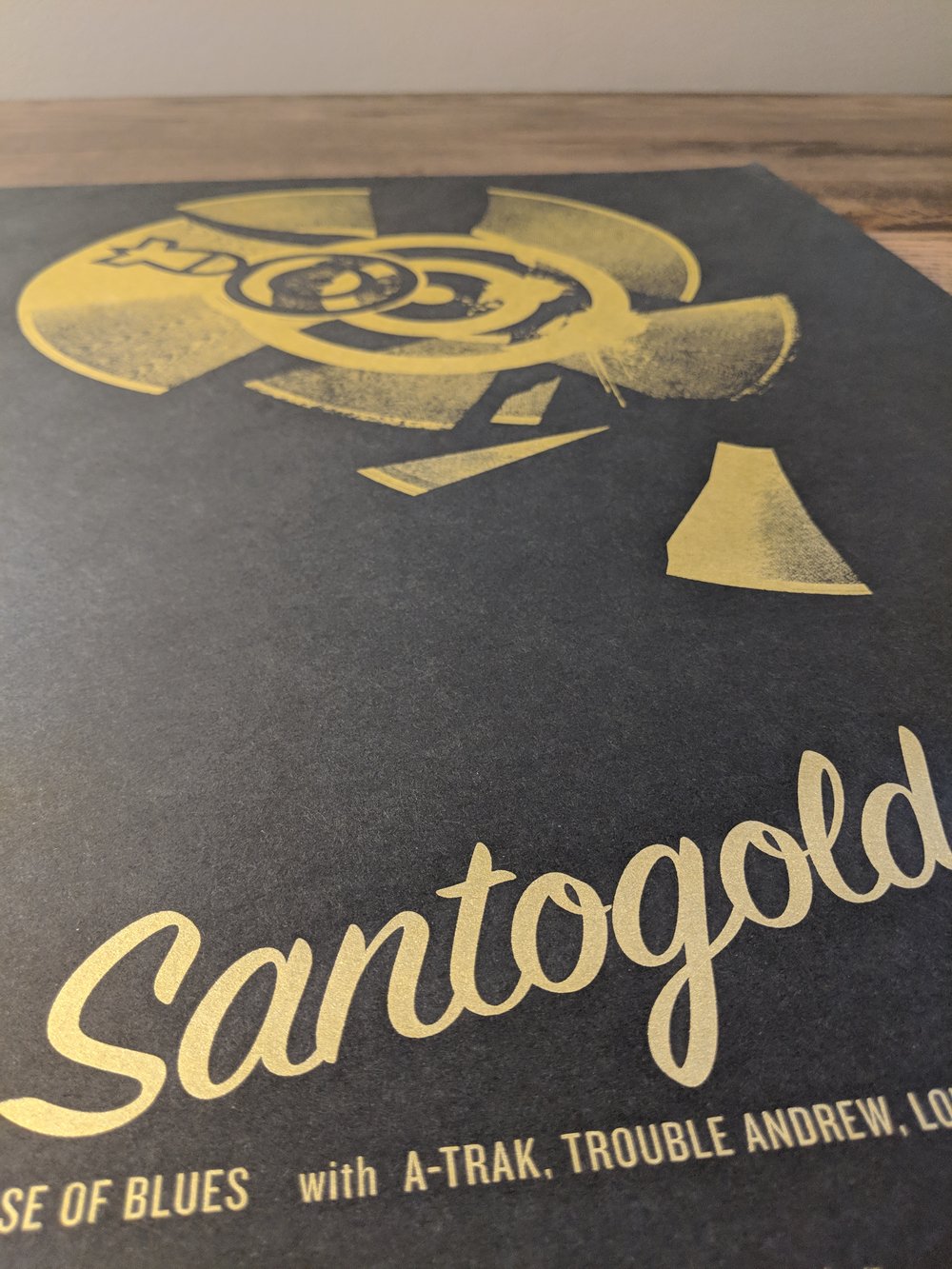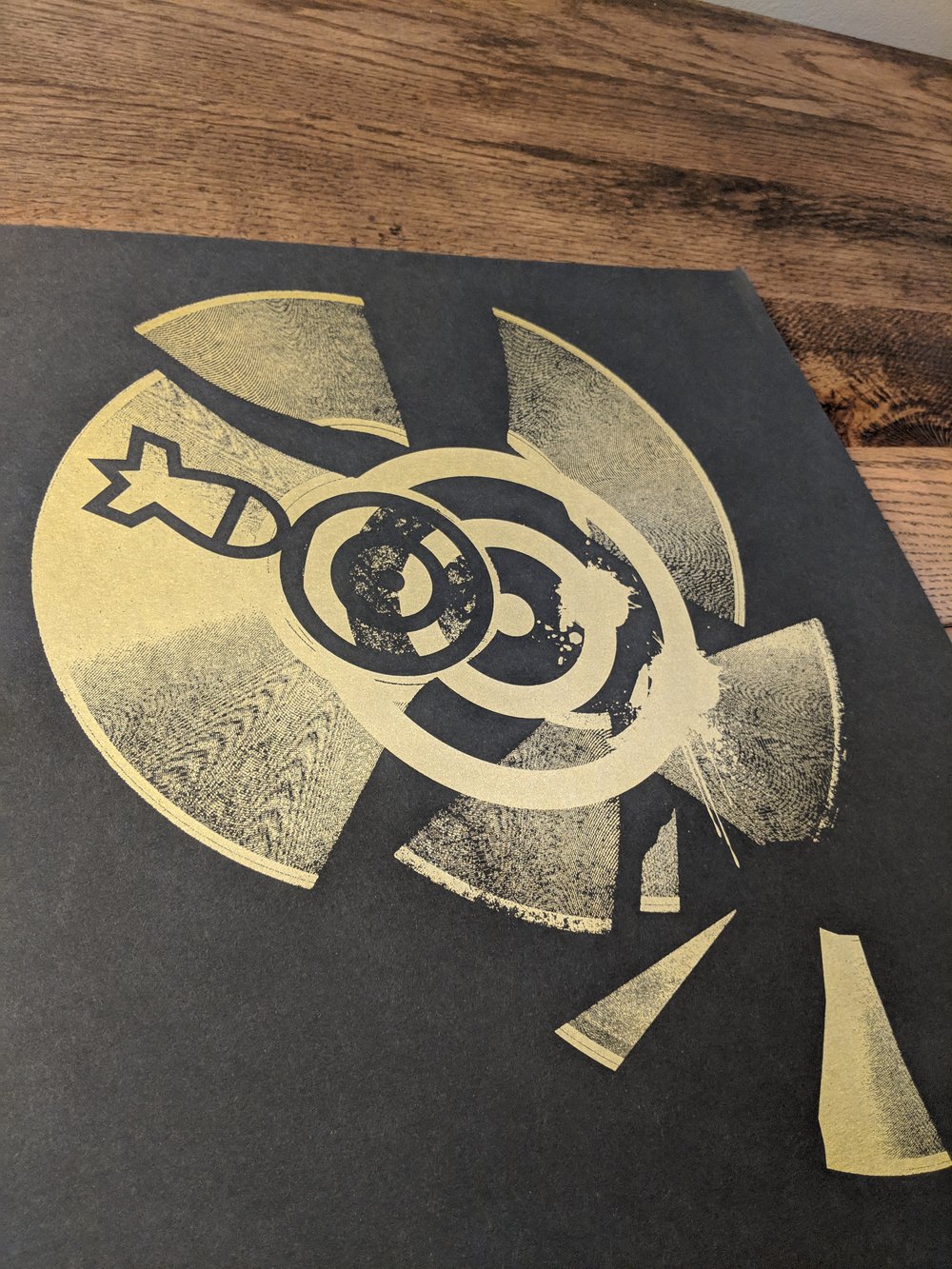 Hard to find Santogold (This was produced prior to her changing her name to 'Santigold') all gold metallic gig poster, supporting her stop in Cleveland, Ohio, 2009 16" x 22" on thick black French paper.
"Change the graffiti on the bathroom wall, get your tattoo fixed, get your T-shirt airbrushed and change the name on your year-end list," reads the singer's press release. "Santogold is now Santigold. She's not telling you why, that's just how it is."