The Silent Pine's Hand Made Wood tie clips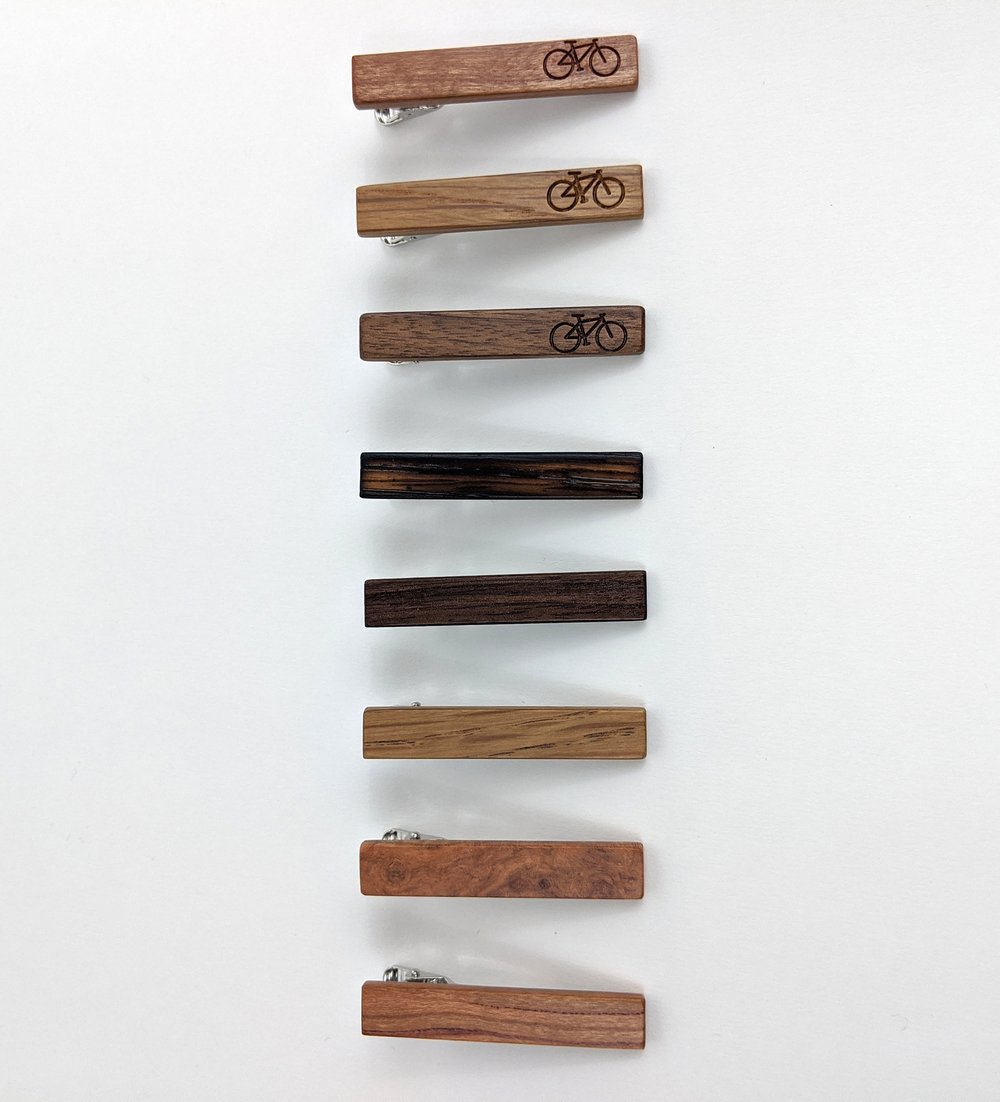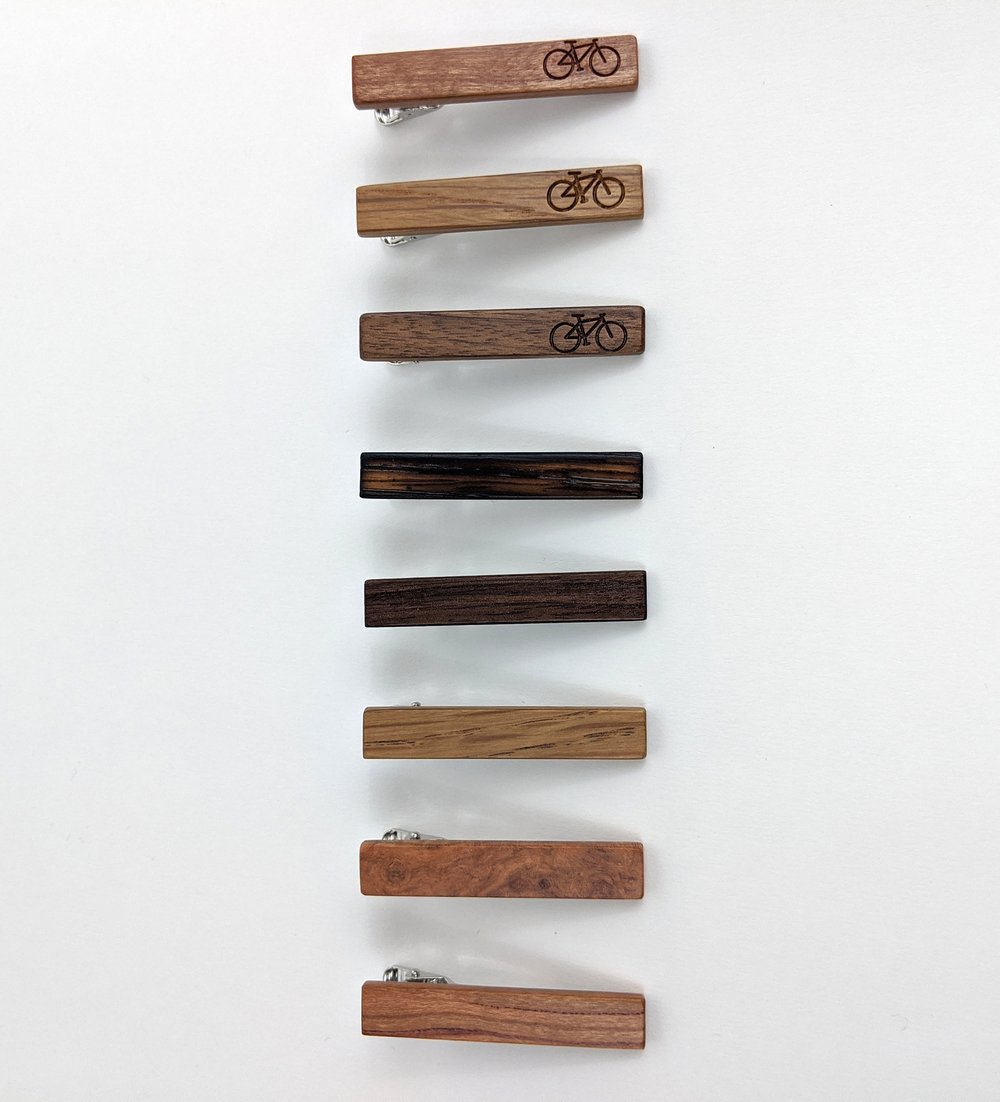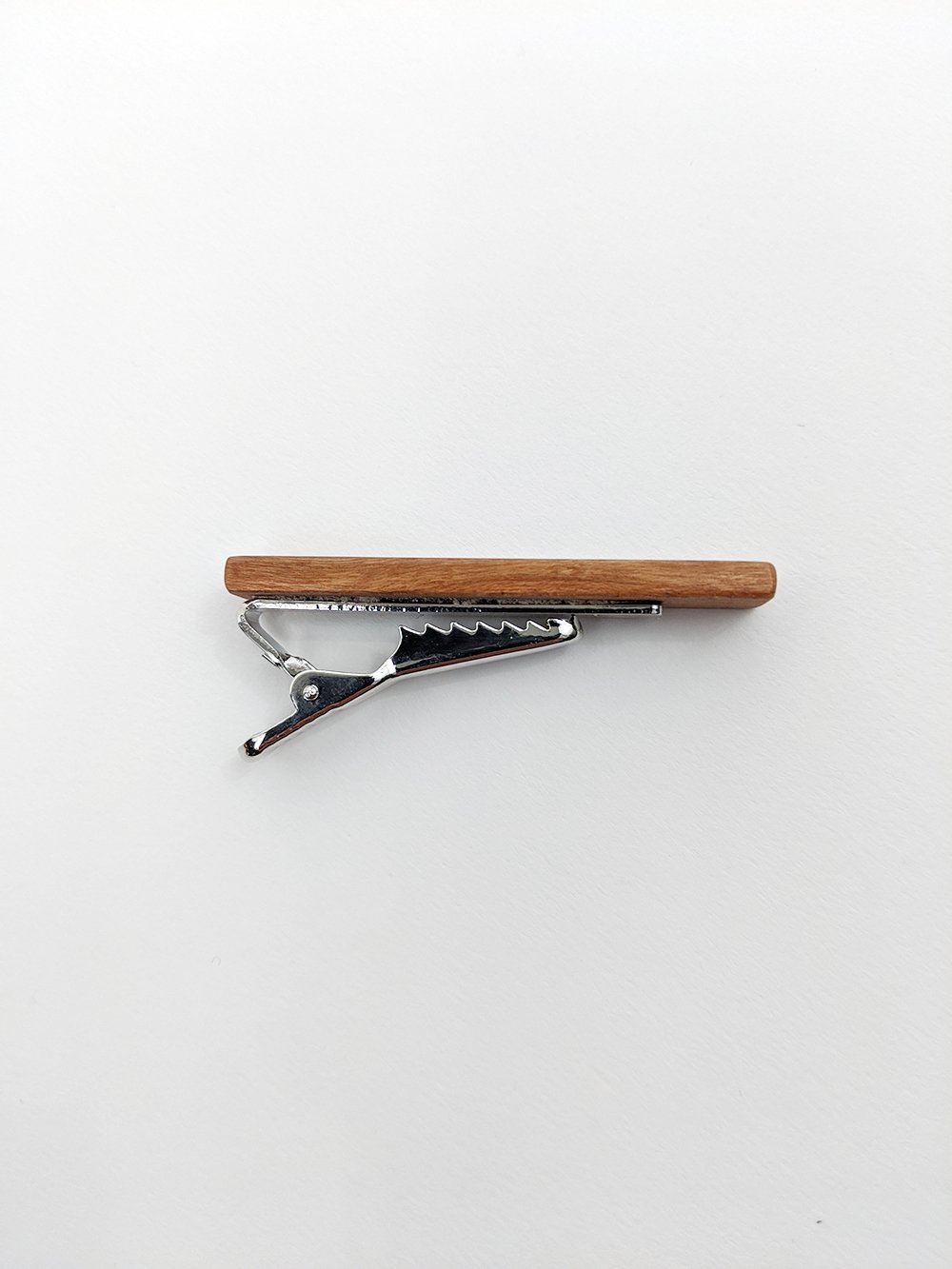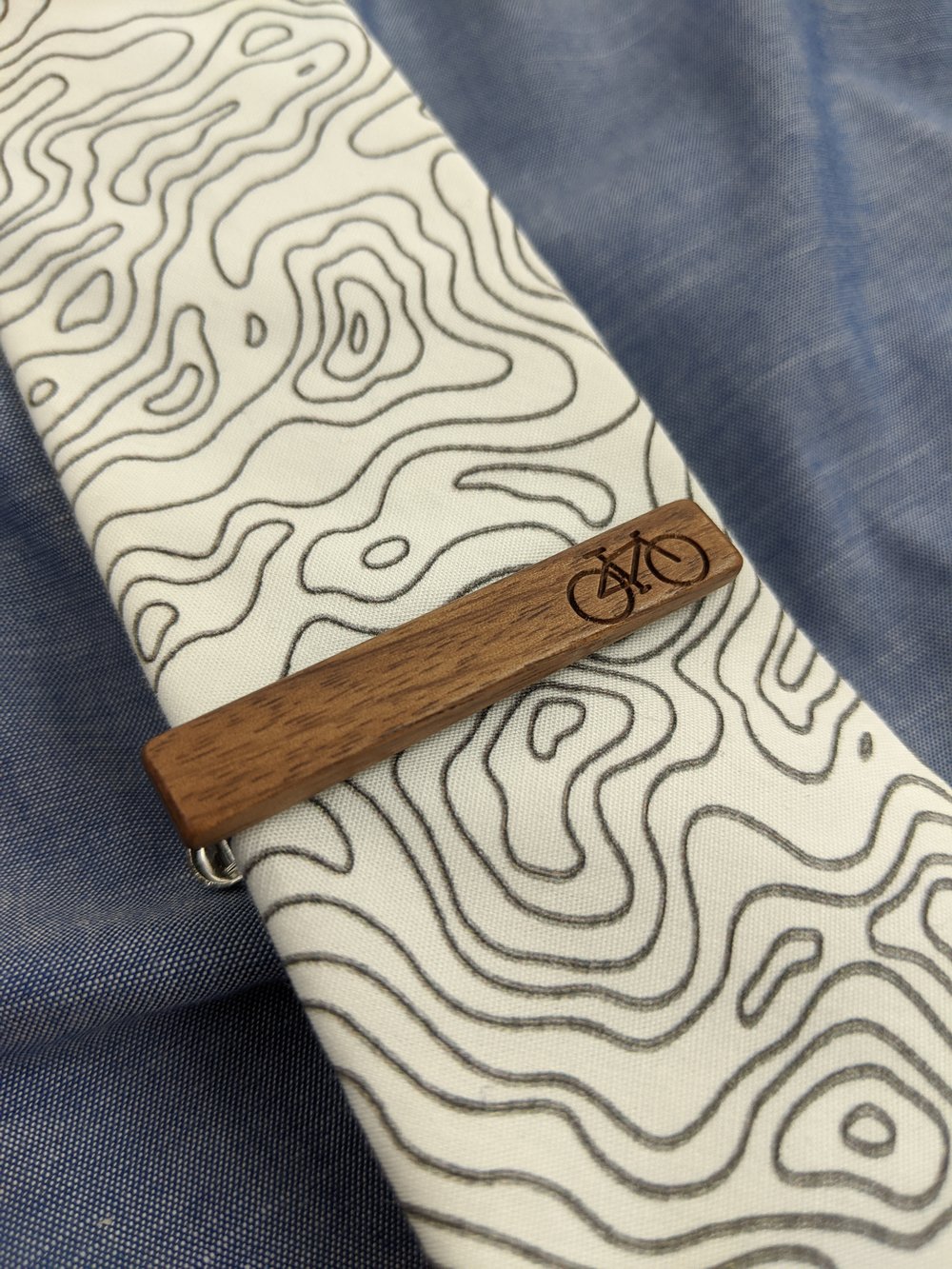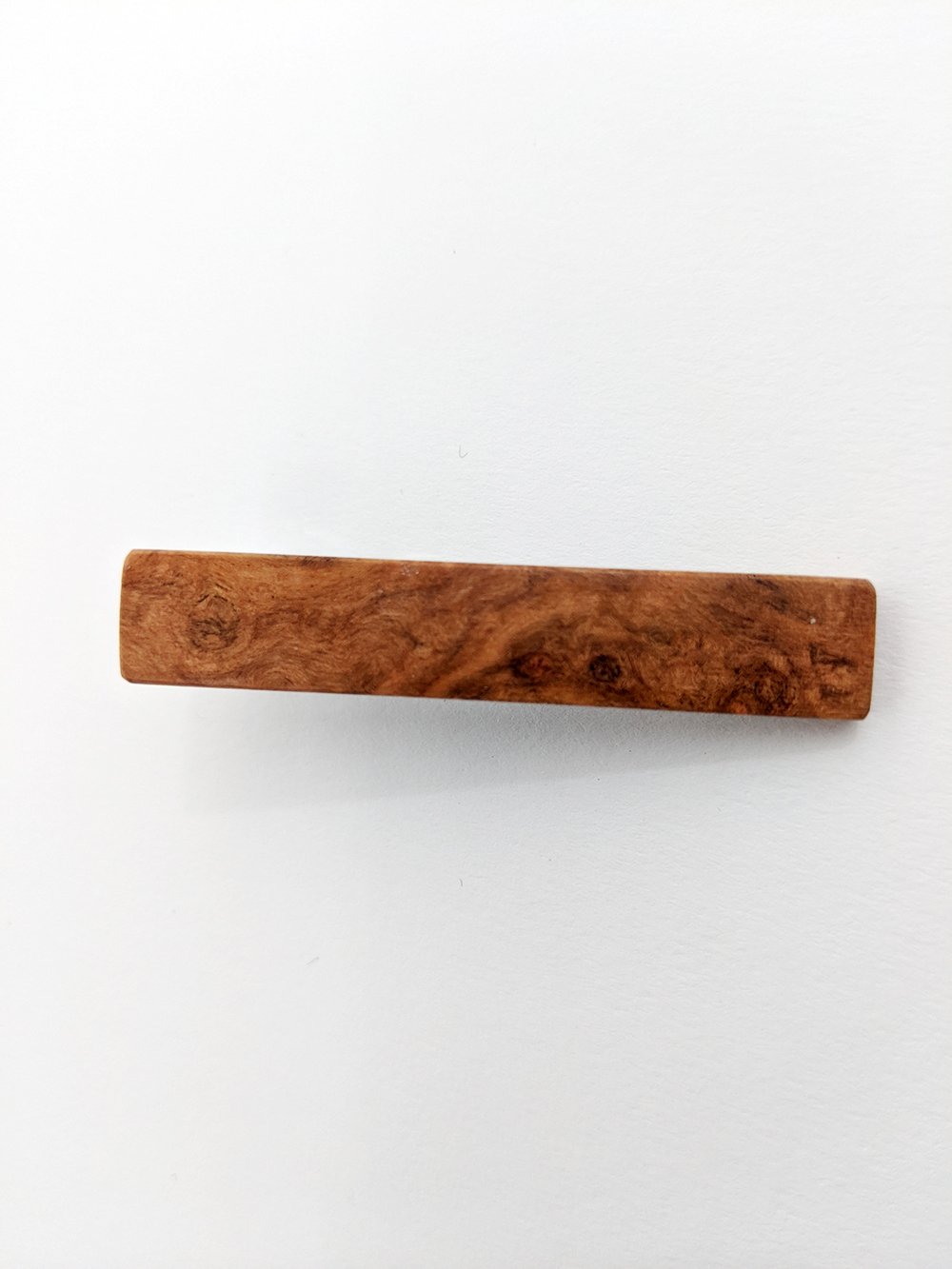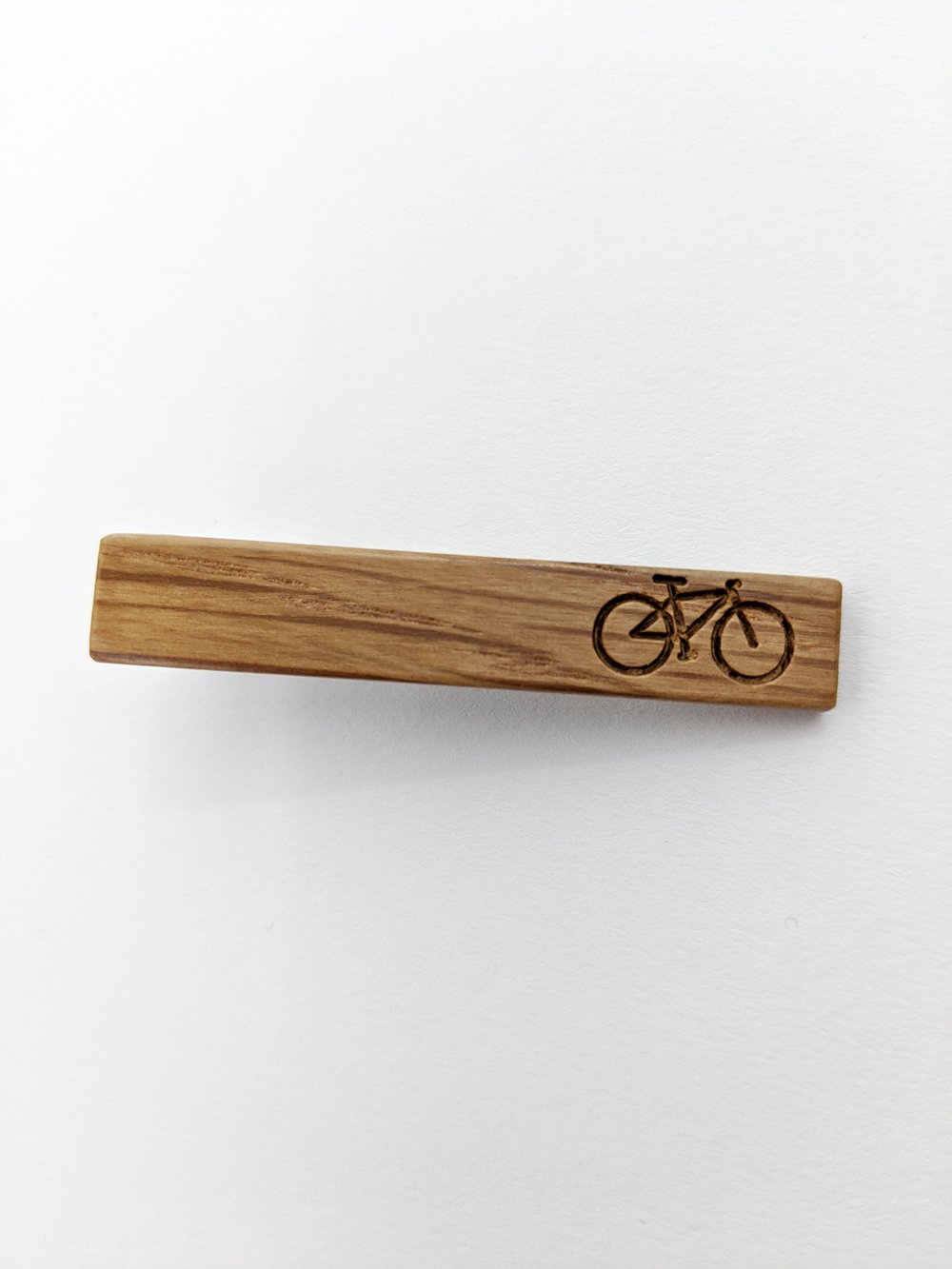 The Silent Pine introduces our line of hand made wood tie clips, made right here in the mountains of Asheville.
Size: 2" wide x 5/16" tall x 1/8" thick.
Customize yours with an engraved bike for the biking fan in your life!
Pick the type of wood you'd like from the Options list above - the order matches the first photo showing all the clips available. You can use the zoom roll-over feature built into the site to see details of each wood available! We are happy to answer any questions or send more detail photos.