"I Fear Not The Forest, For I Am The Bear", RISO print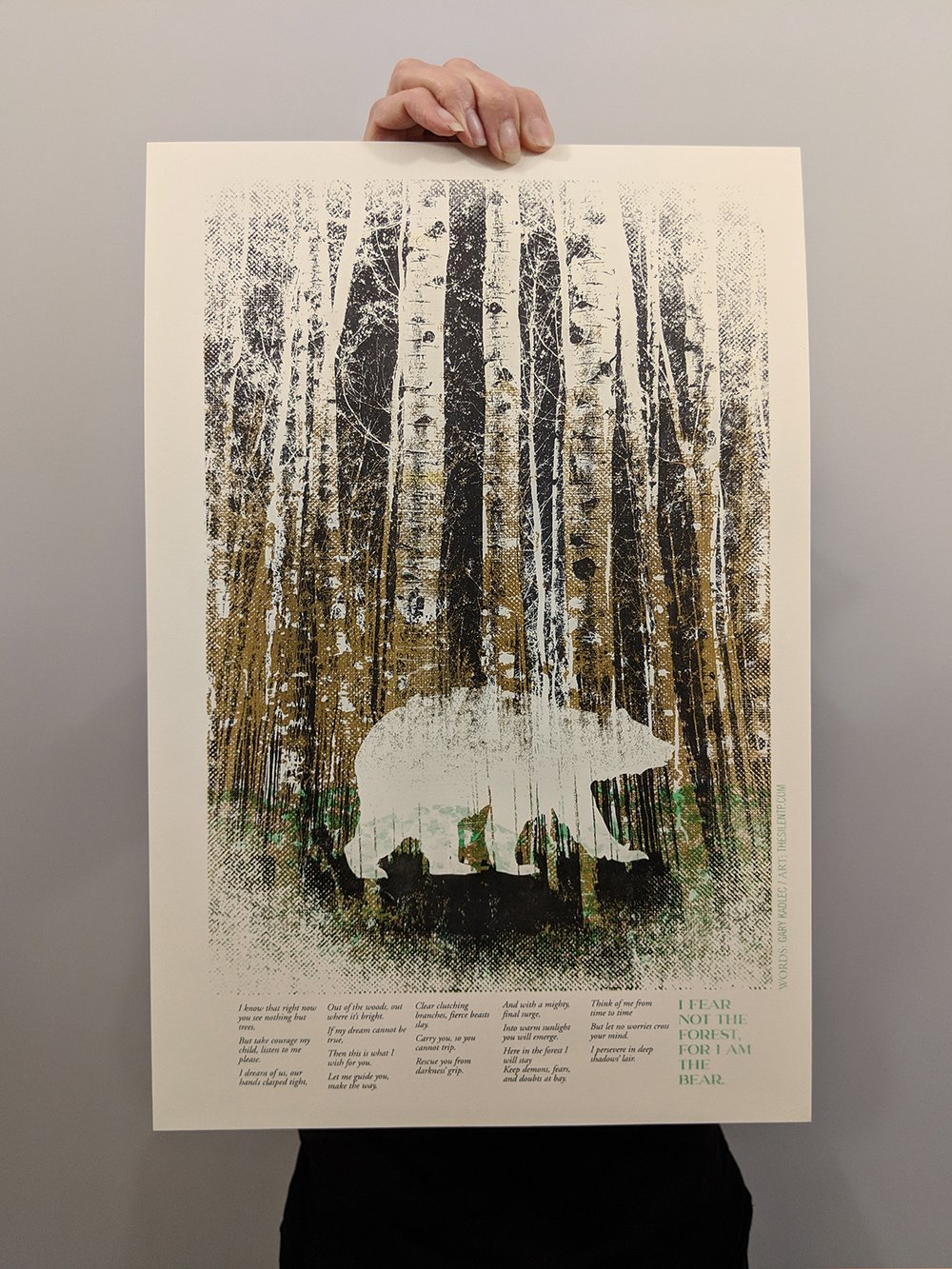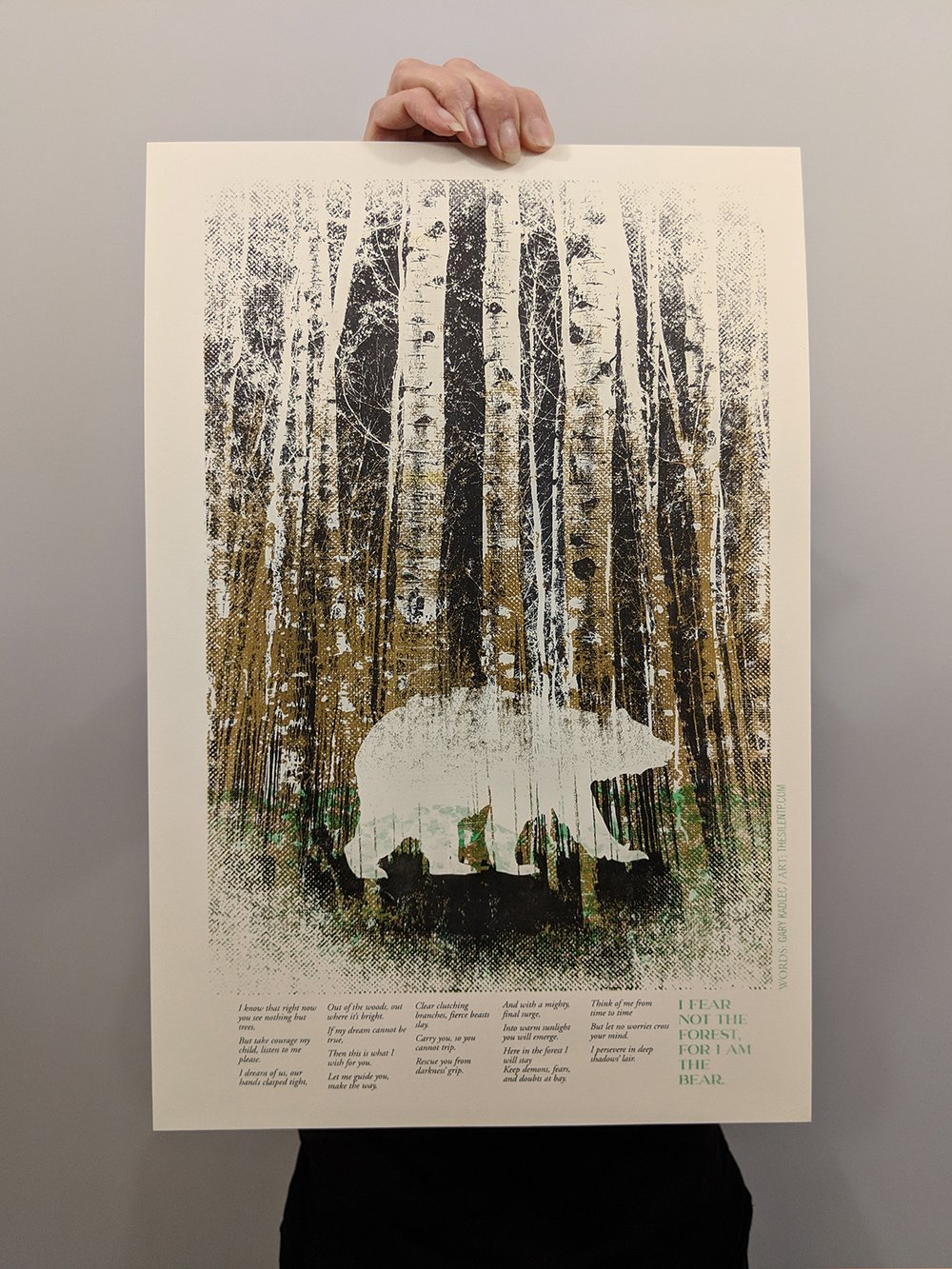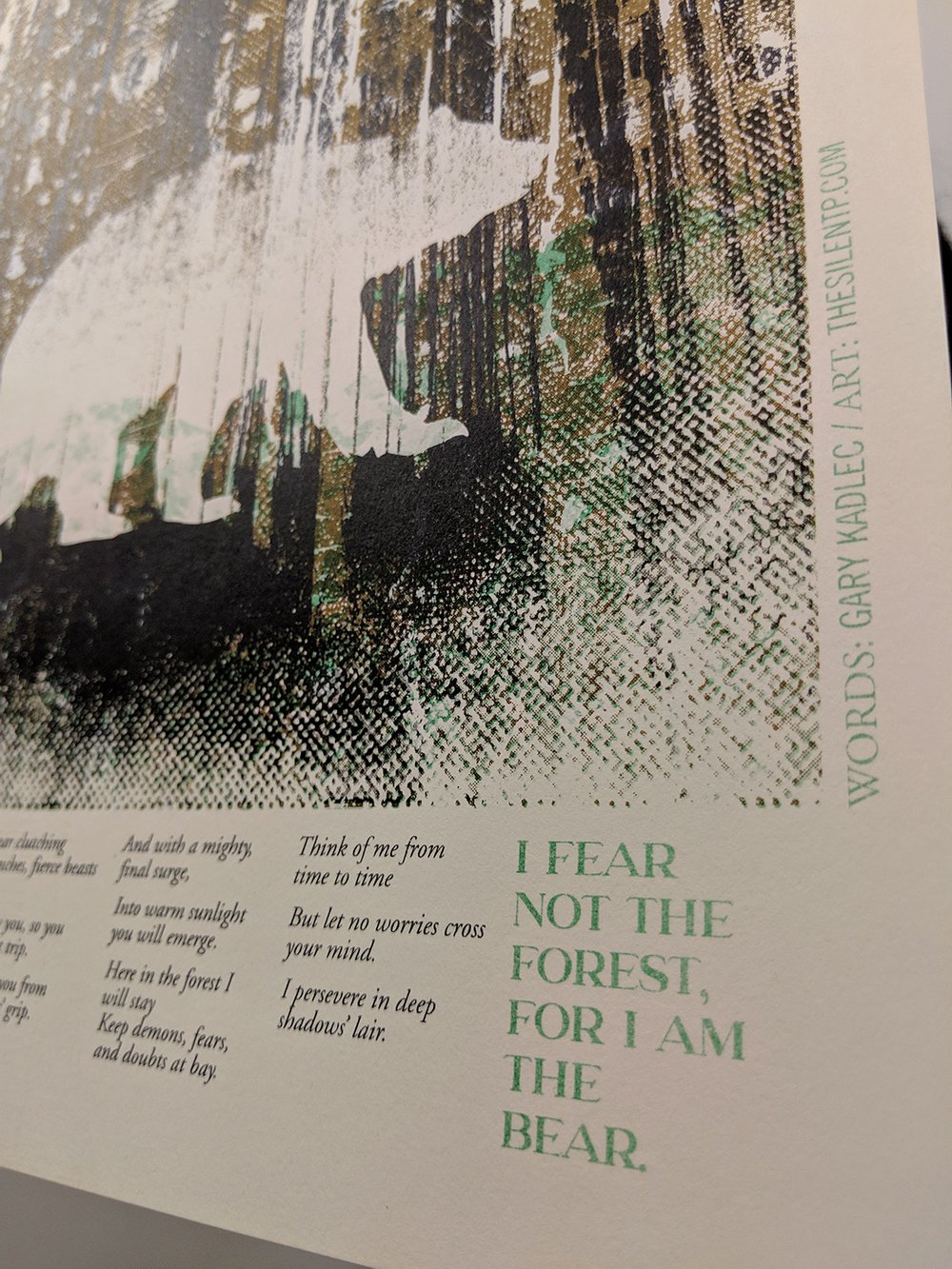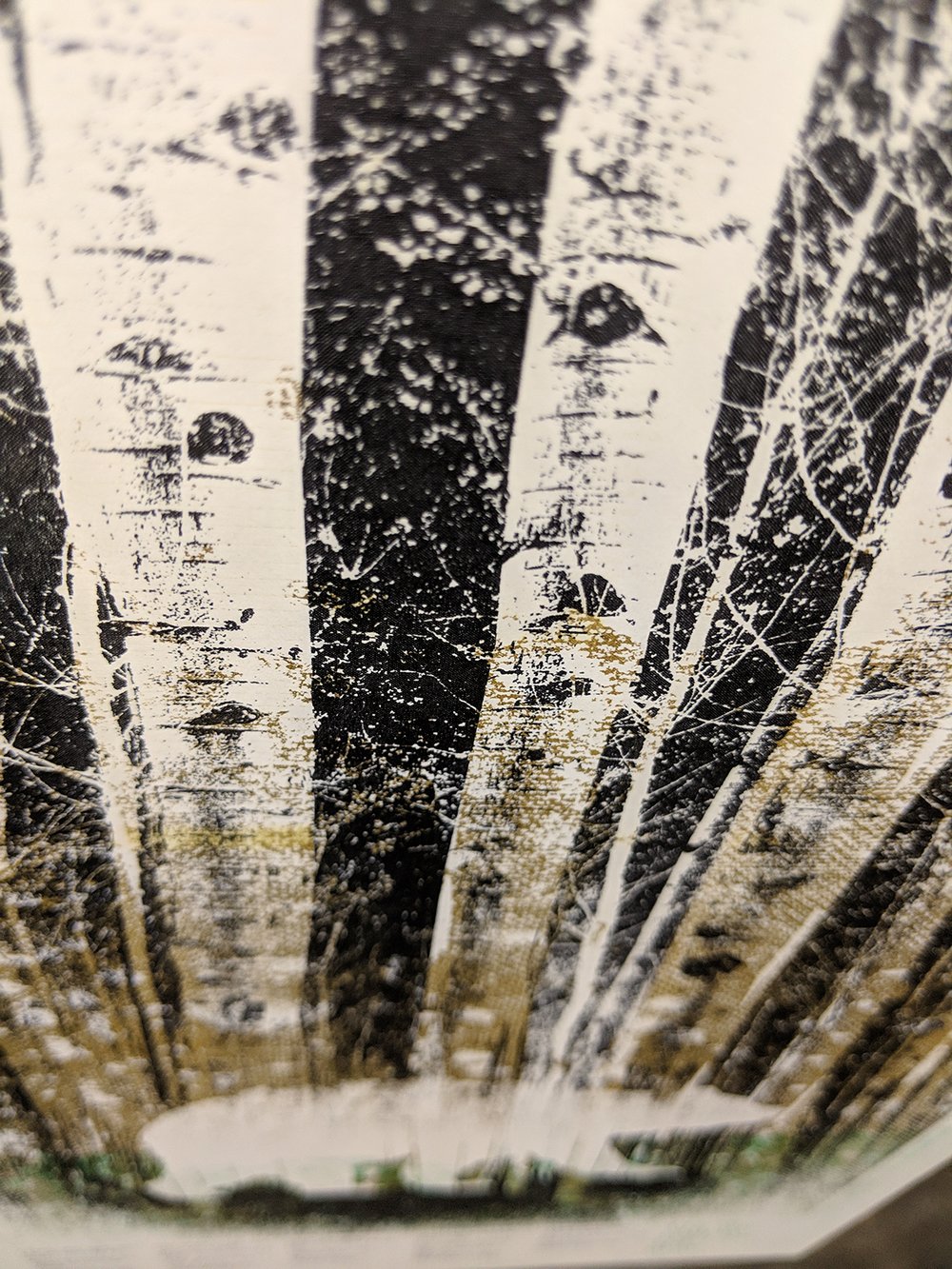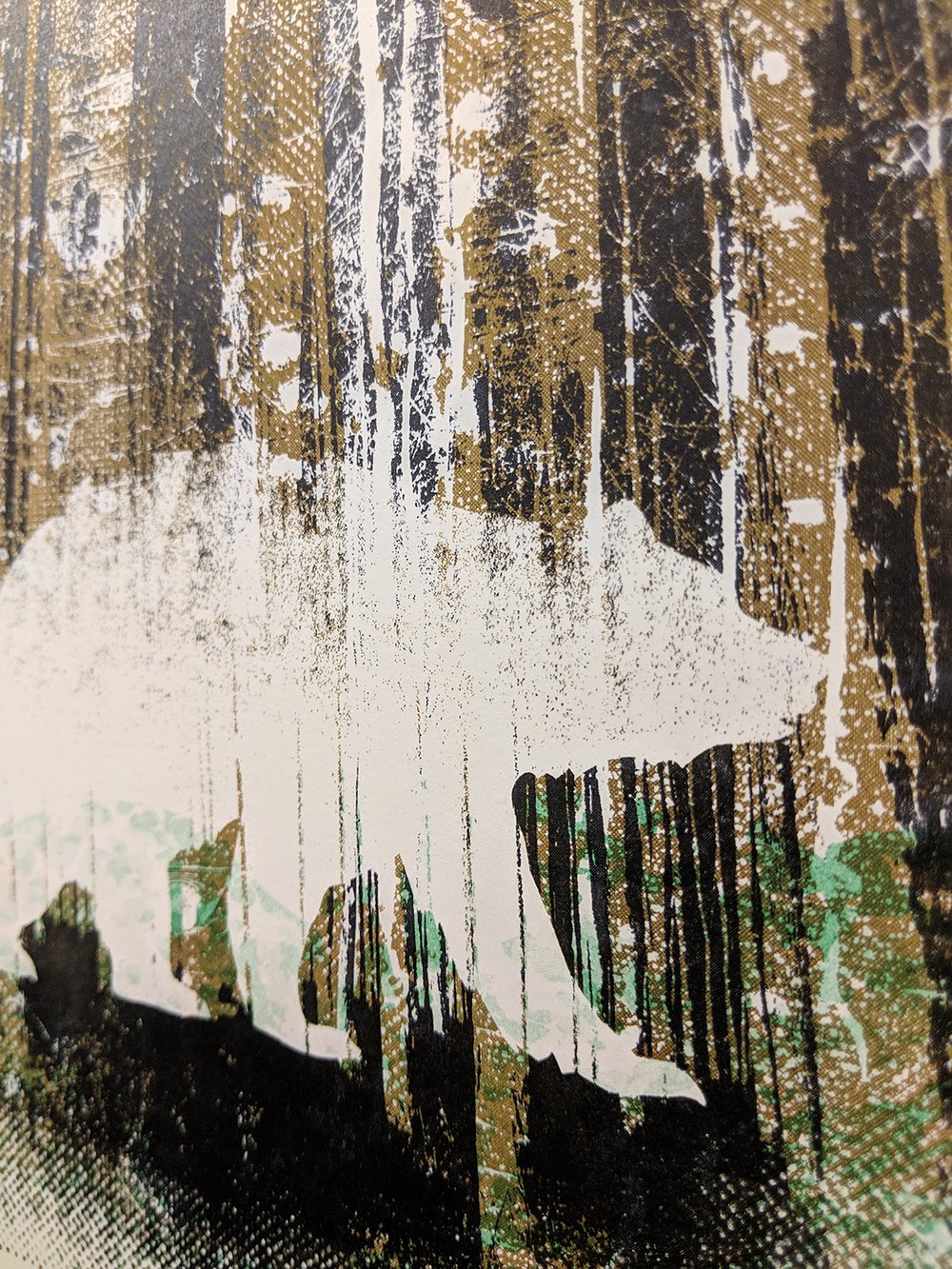 Our very first Riso print, printed by Woolly Press in Asheville, NC.
The limited edition poster is a creative collaboration with author Gary Kadlec (garykadlec.com) who penned the poem that inspired the art.
Signed & numbered series, limited edition of 100.
Three color Riso on 80# Cover Weight paper - Mohawk 'Via Vellum'.
Poster stock has a really nice creamy appearance.