Tedeschi Trucks Band, Minneapolis, MN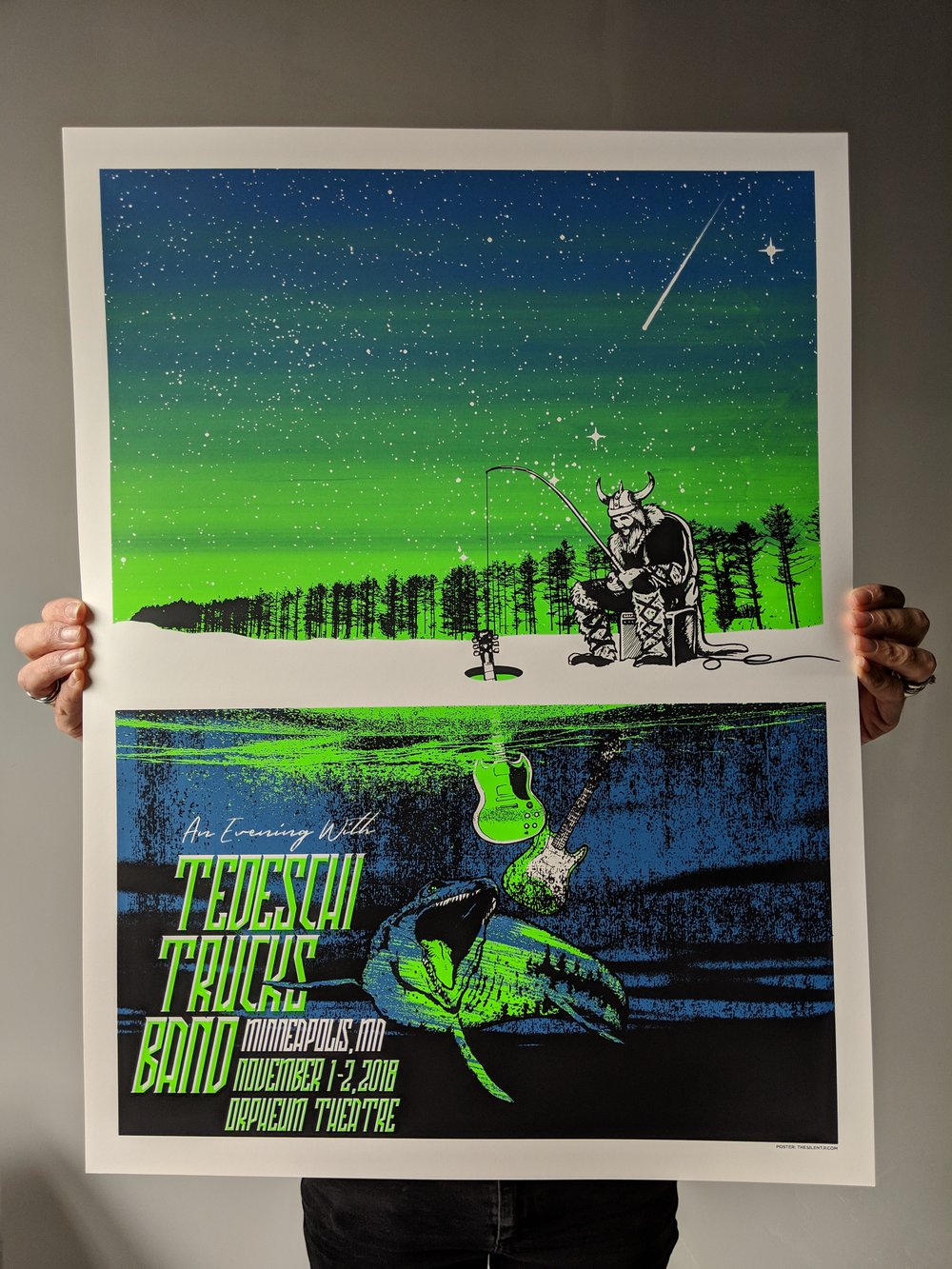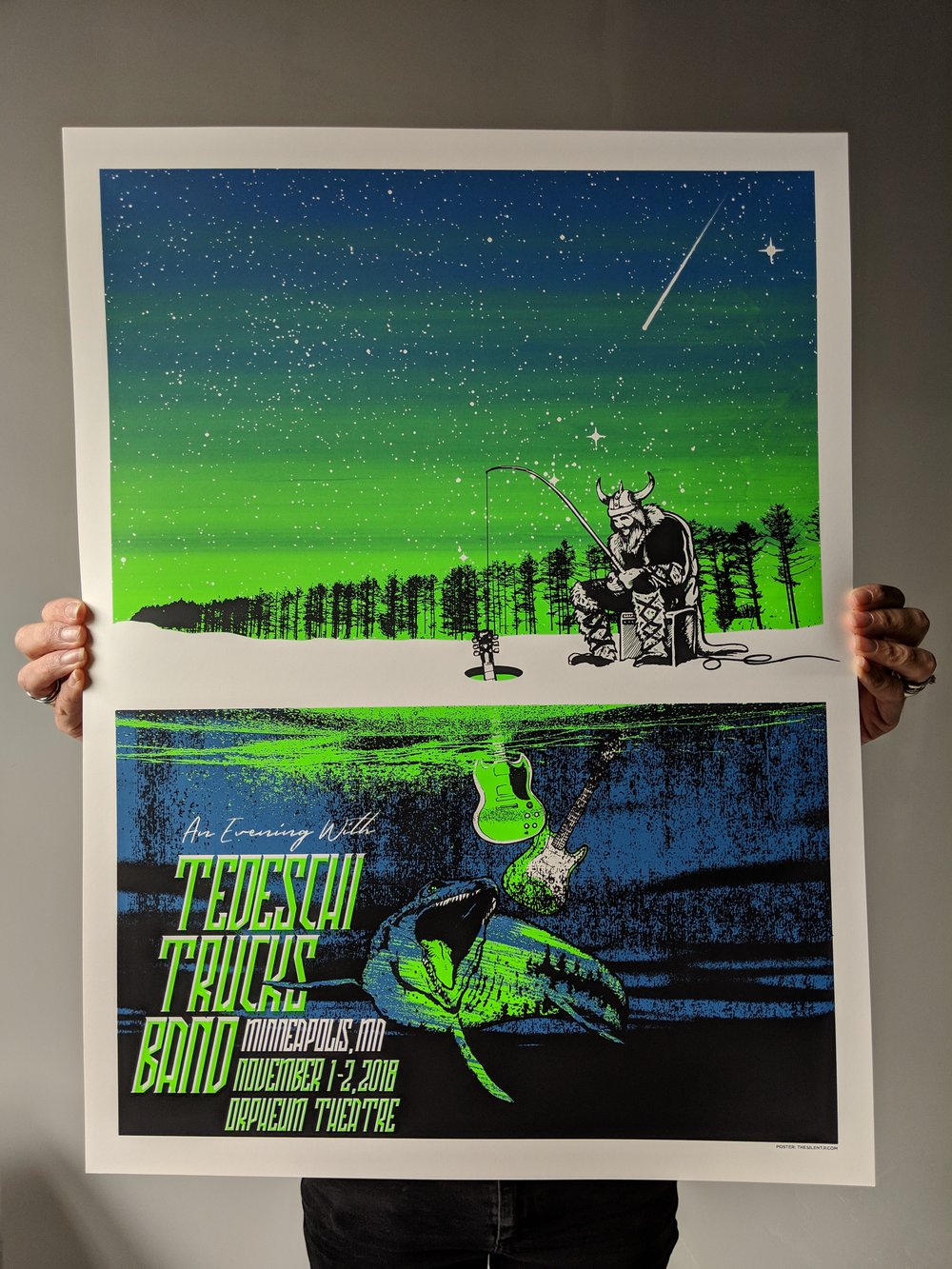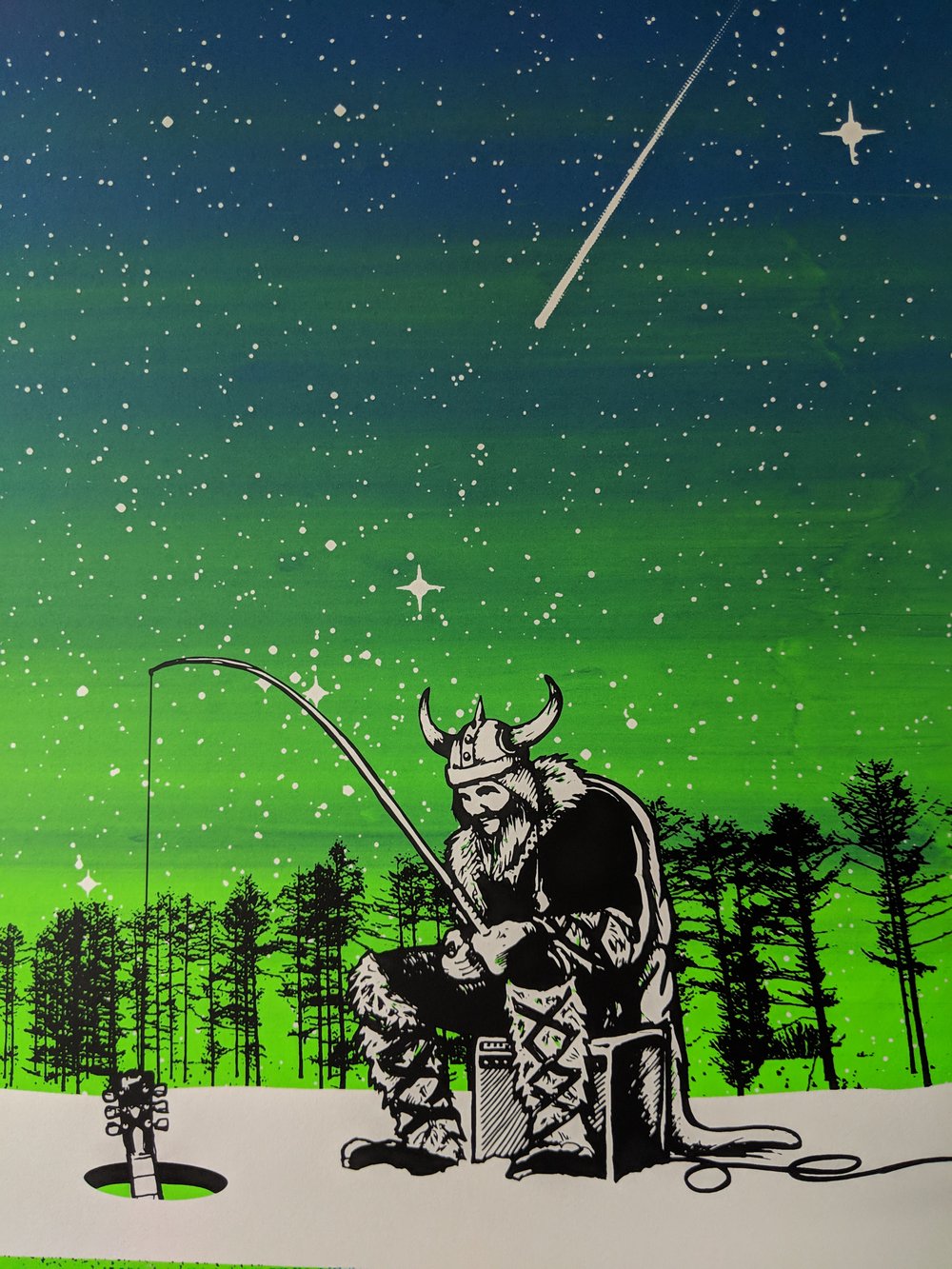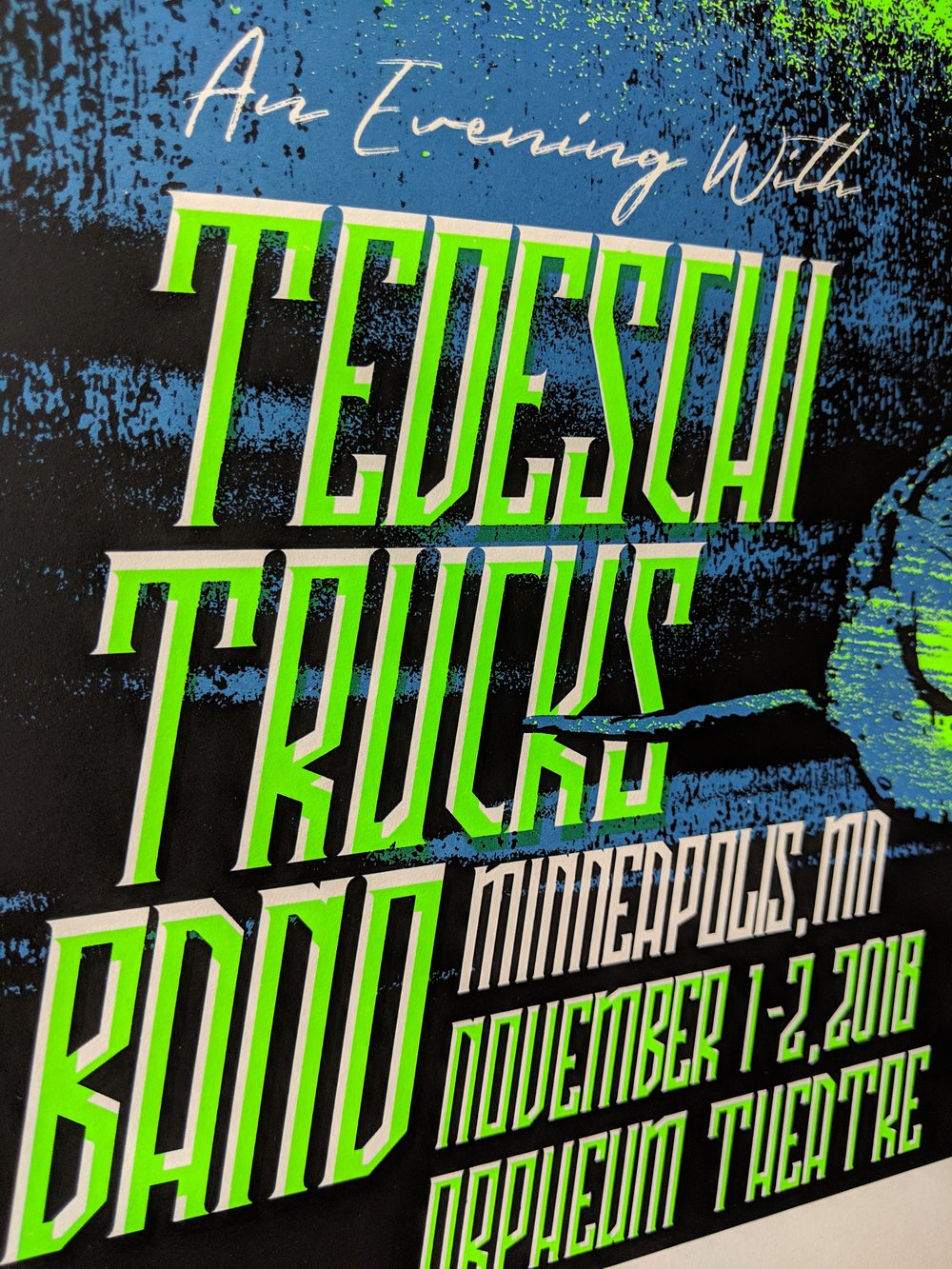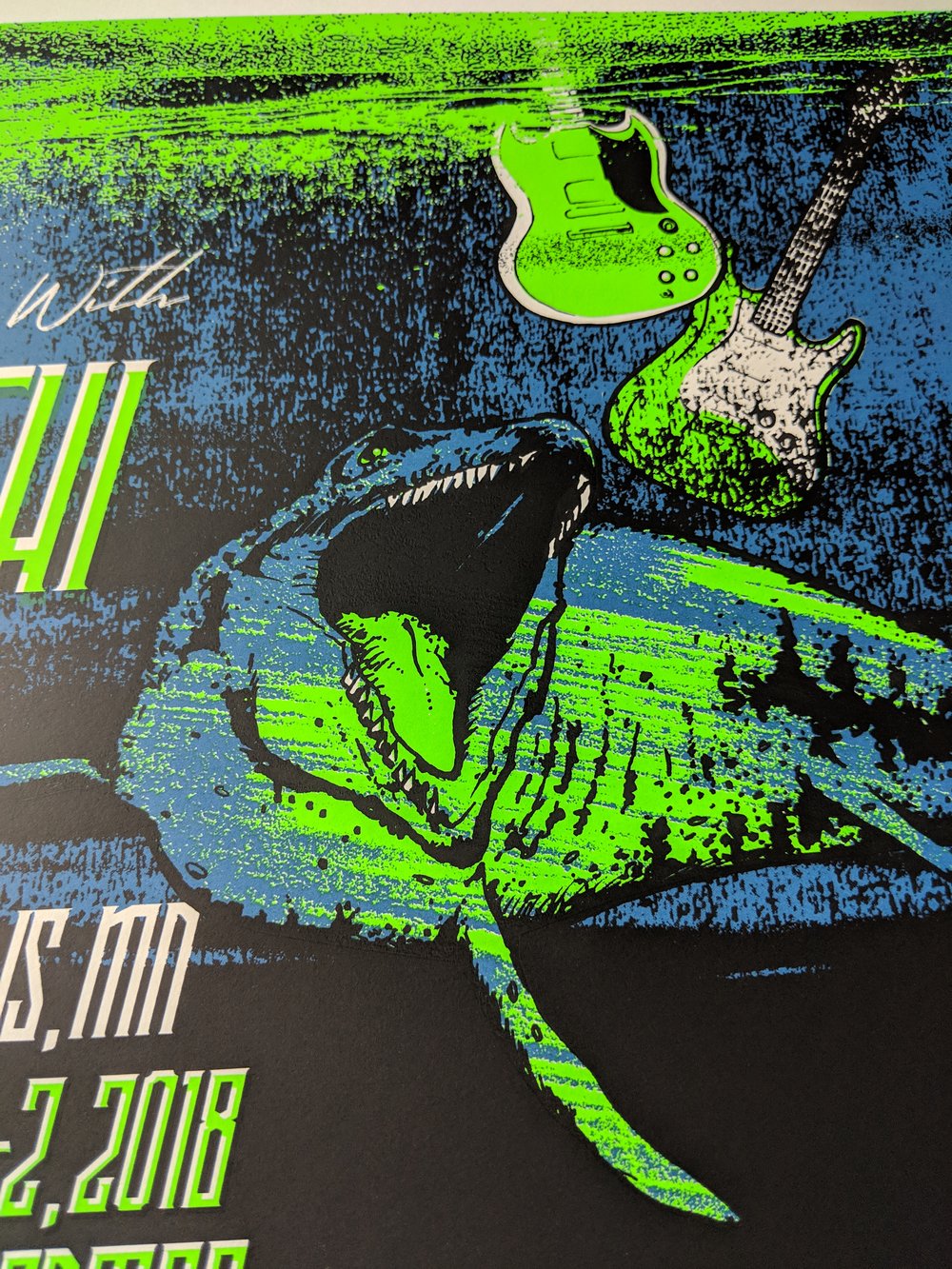 18" x 24"
3 color screenprint on Cougar Natural poster stock.
** Some of these were damaged in transit, with a slight crease on the right side, thus the mark down **
**SPECIAL NOTE** : These were printed using a technique called Split Fountain, where 2 colors are mixed and run to create a unique color gradient. Each poster is truly unique, so the sky will look different on each - some with more green, others with more blue, some with an amazing Northern Lights effect!