"I Will Solve Your Problem"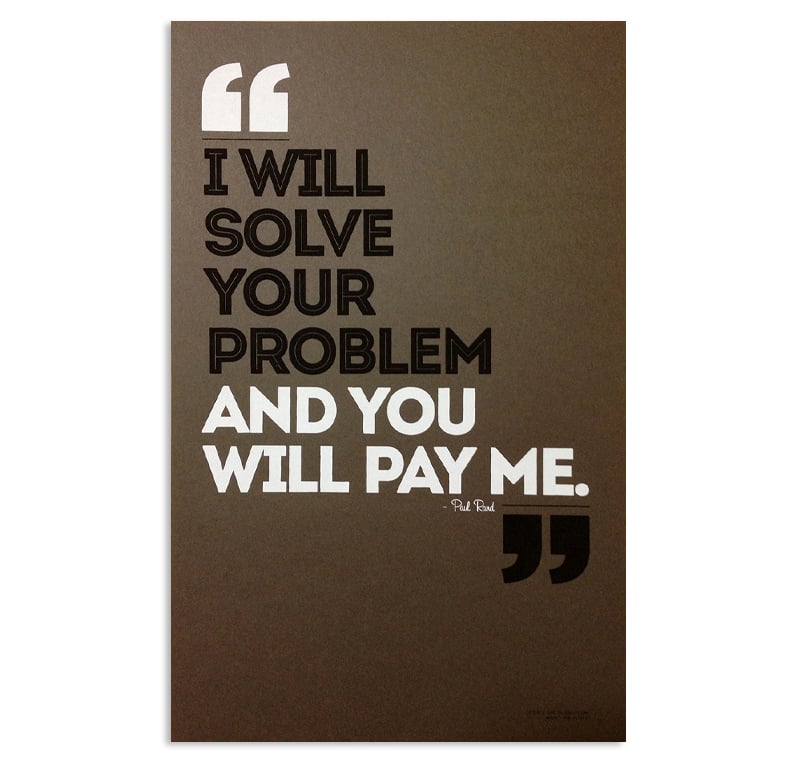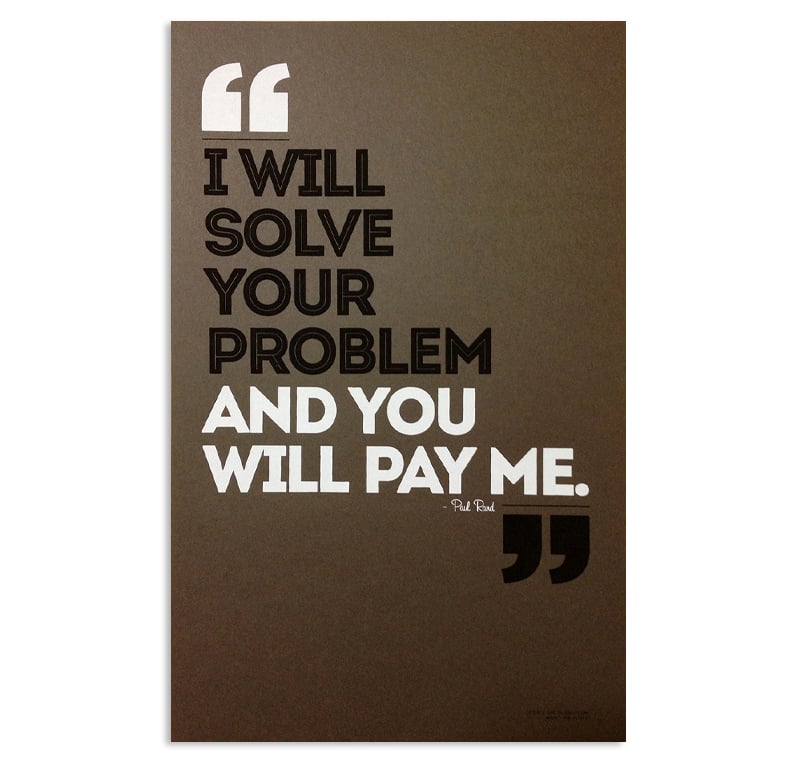 Two colors, 10″ x 16″ on French Paper Construction Charcoal Brown. Signed & numbered edition of 55. Grab one before they are gone.
Based on the famous quote by Paul Rand, this is a statement any graphic designer or small design studio owner can identify with. We loved it so much we made this just FOR YOU.
Frame it, put it on the wall, then point to it when clients make suggestions…