"I Saw The News Today, Oh Boy" Art Print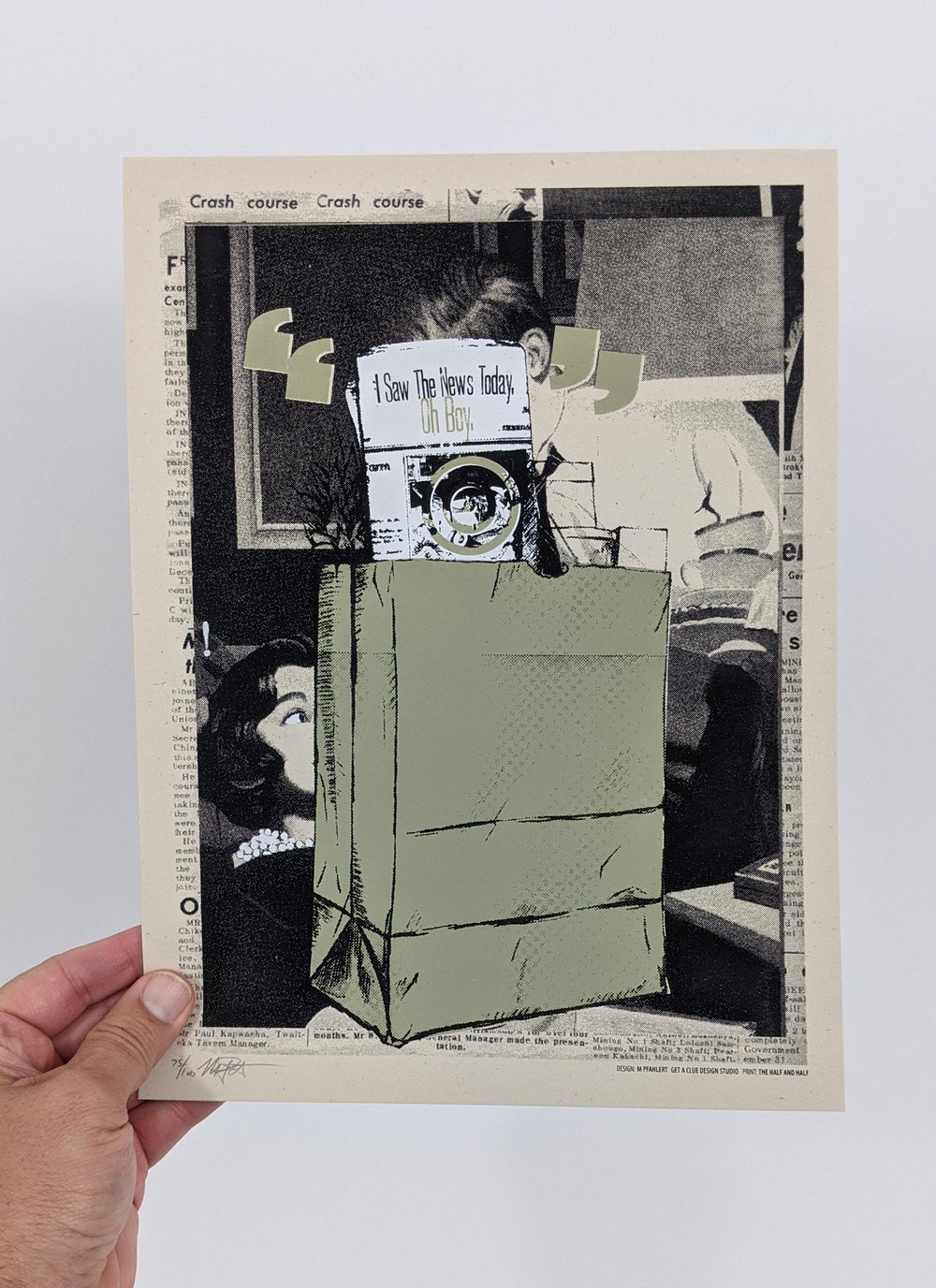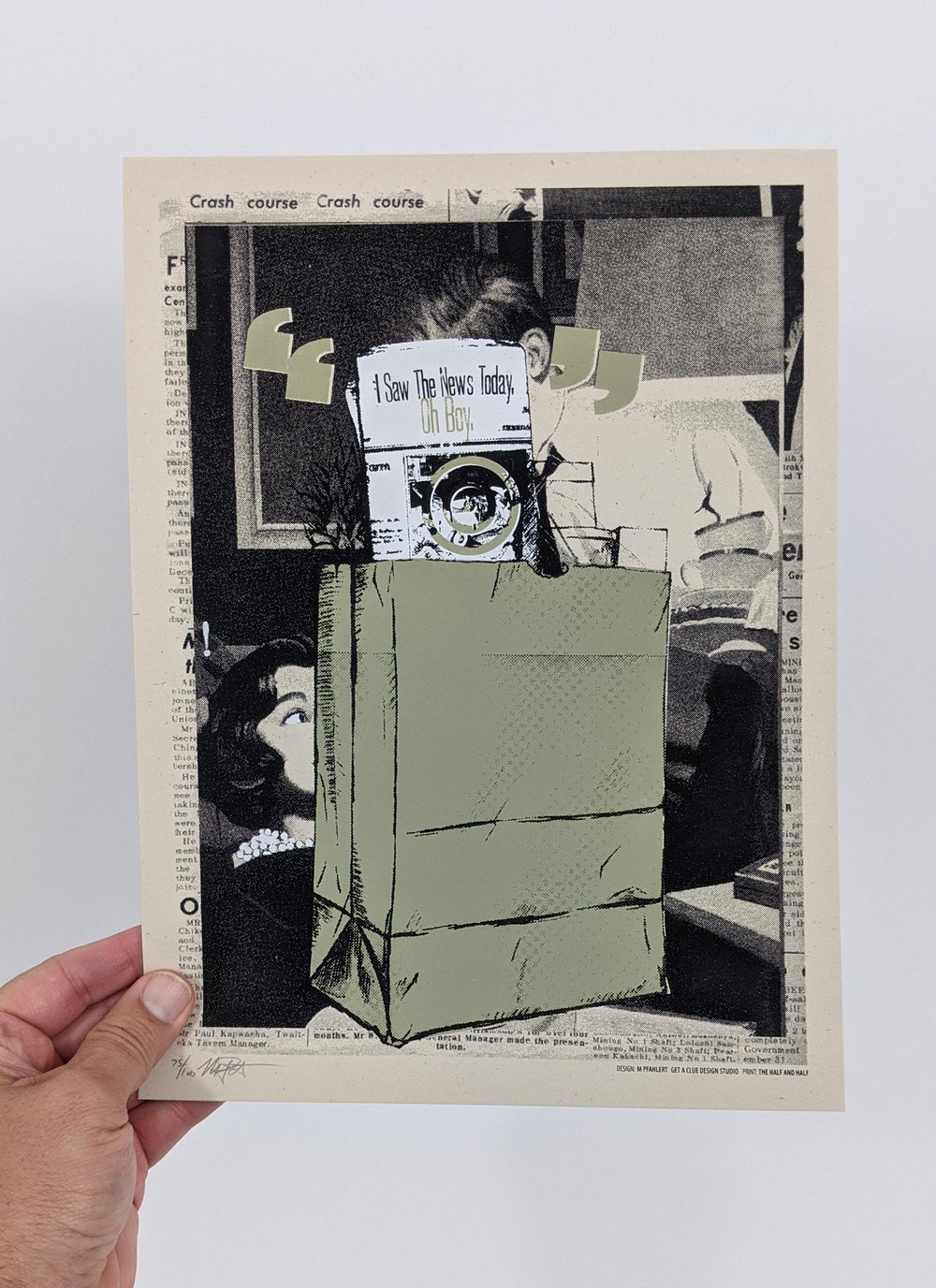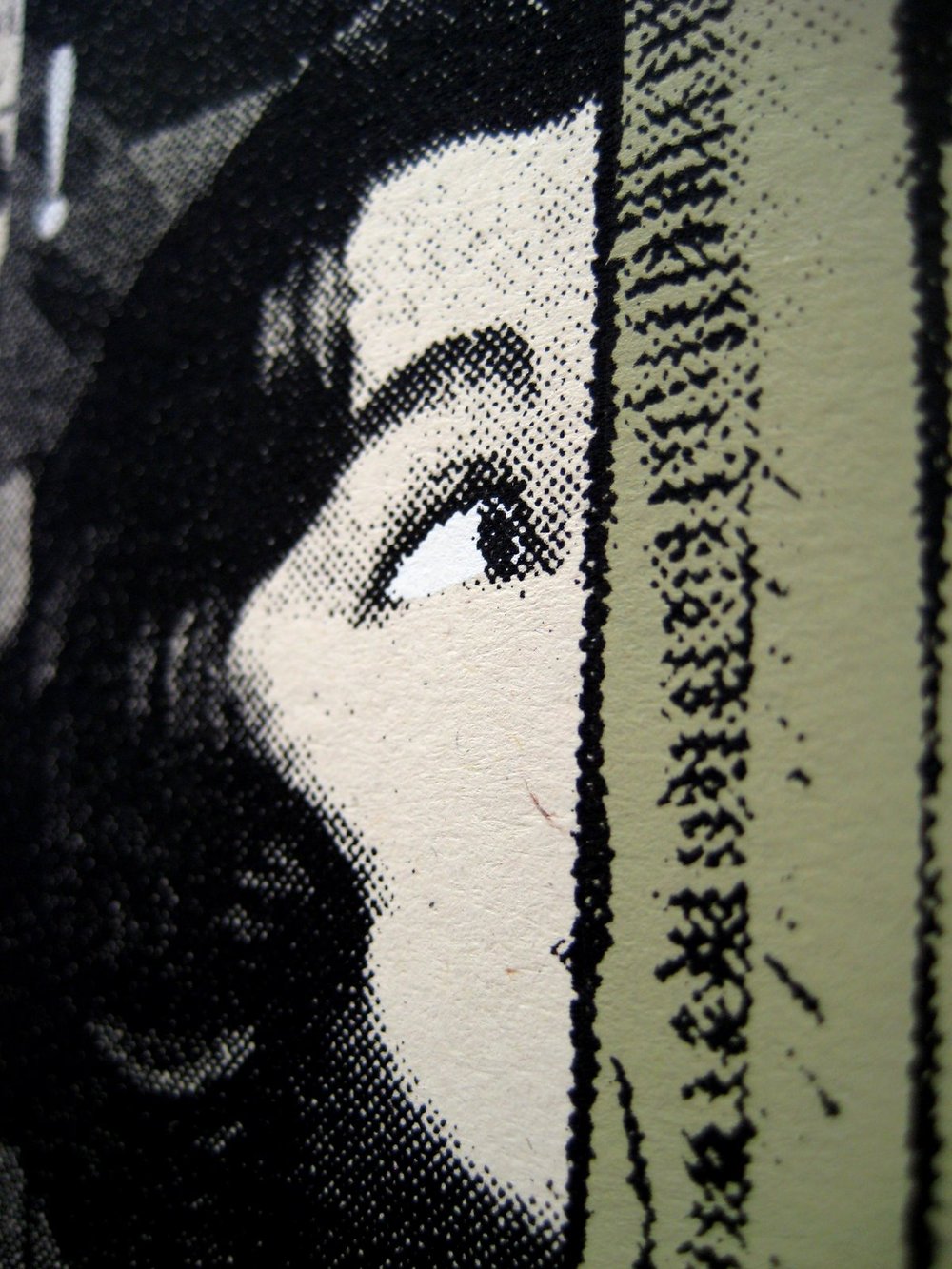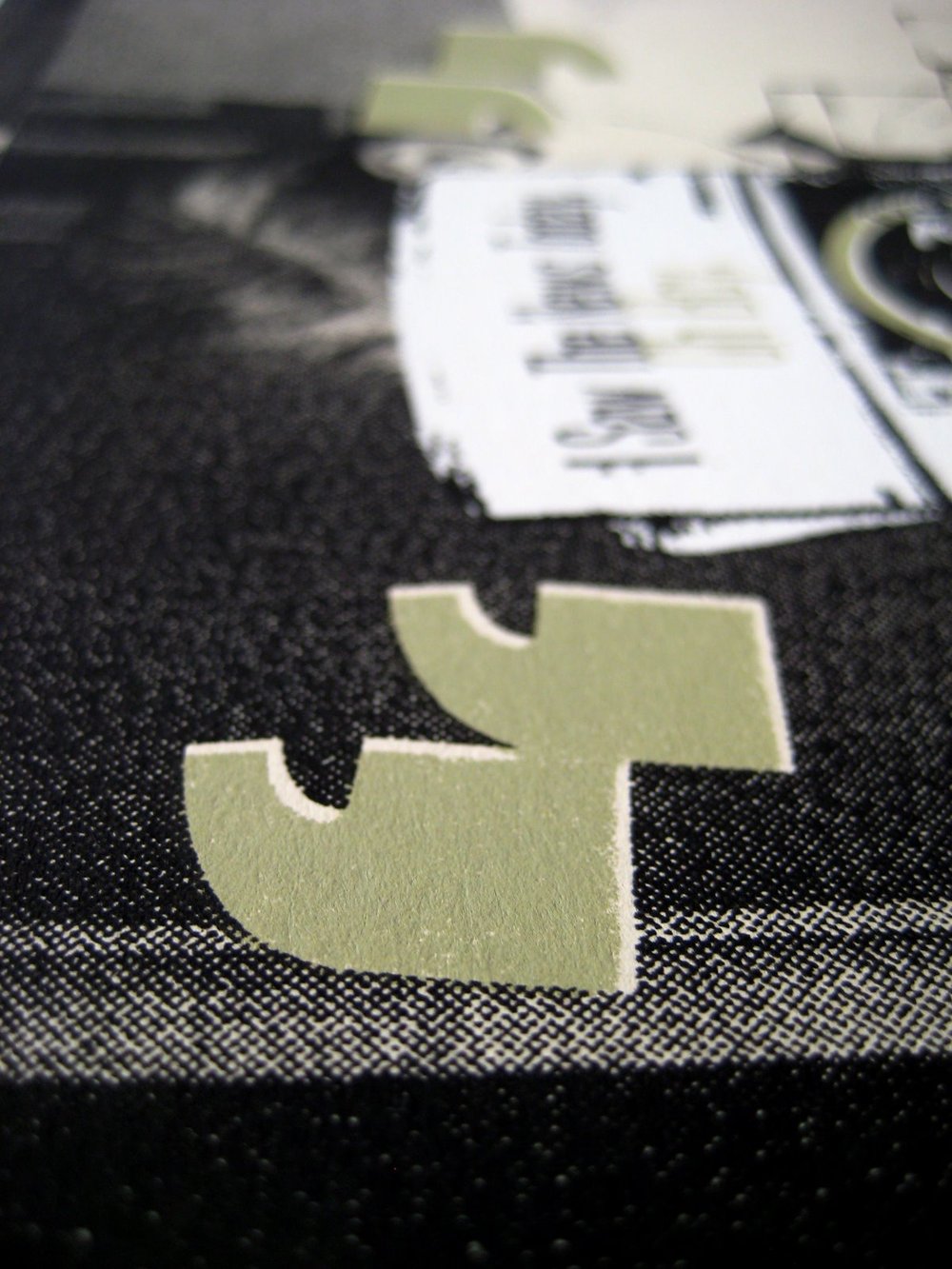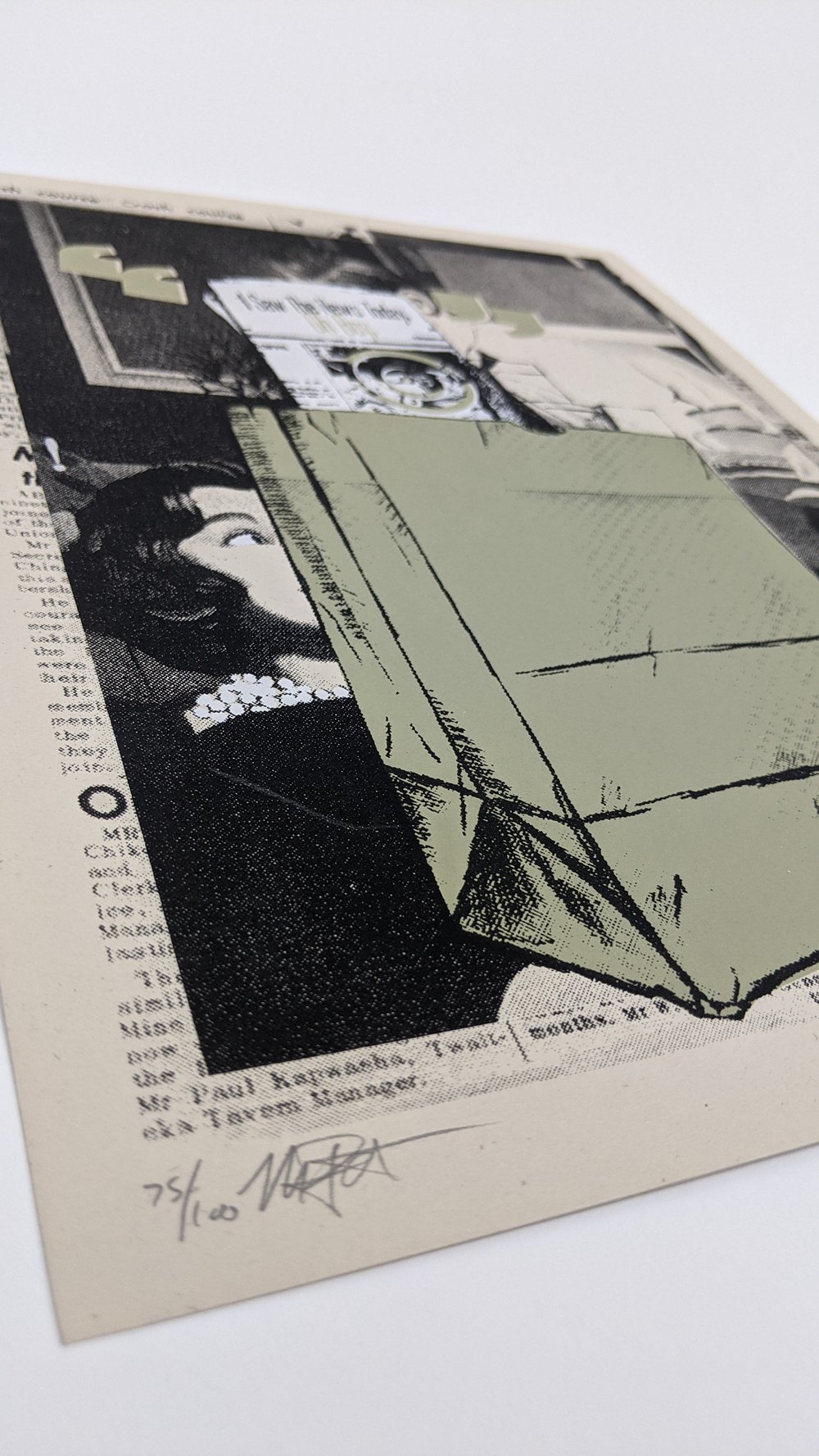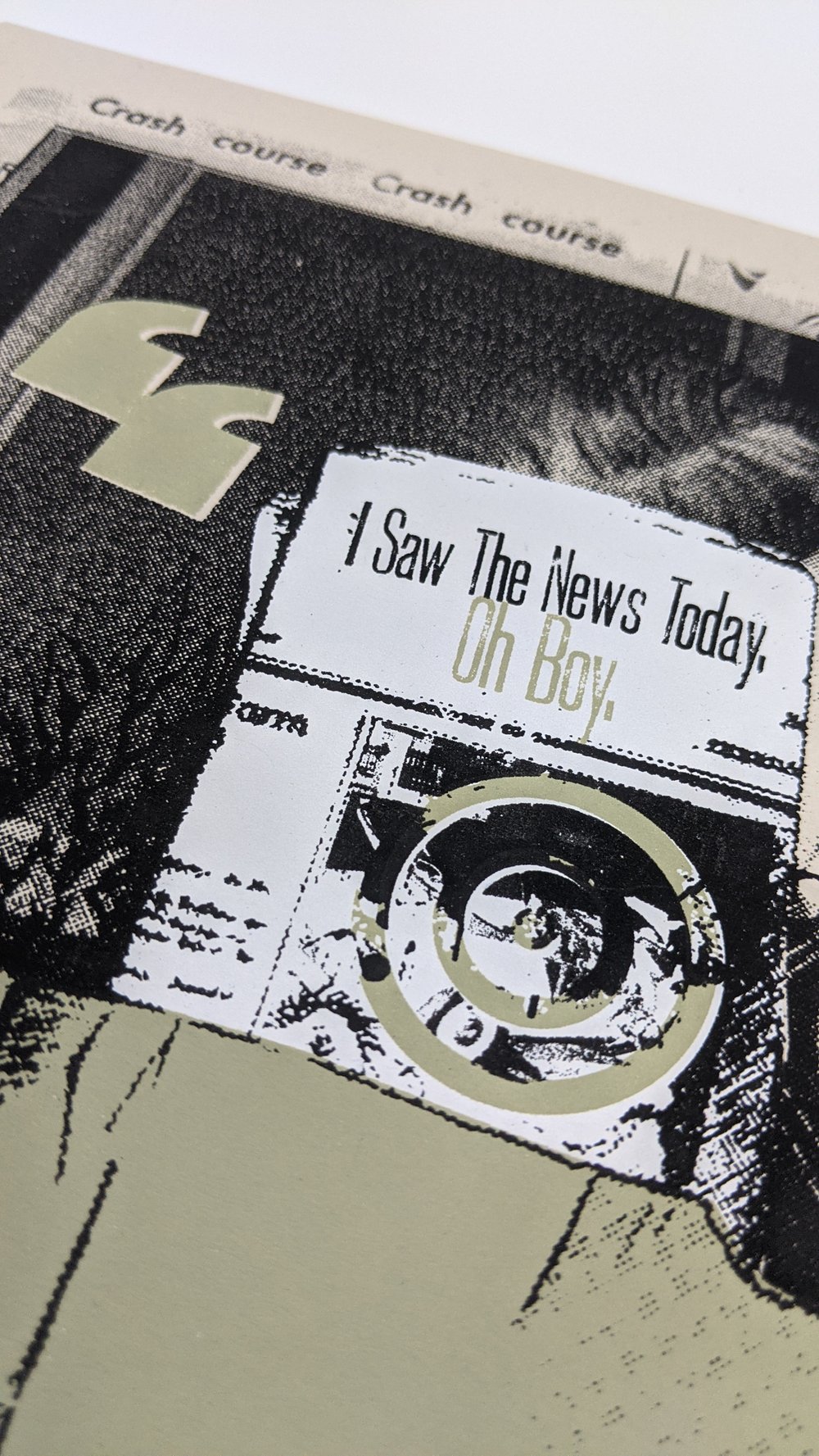 9″ x 12″ three color poster (black, tan and white ink) printed on French Speckletone Old Green stock. Signed and numbered edition of 100.
Originally created for the "Lyrically Speaking" poster show in 2009, we just discovered some left overs!
The Beatles classic song "A Day In The Life" inspire us…There's a couple "hidden" items, such as the actual newspaper photo of the car wreck that killed Tara Browne, once a close friend of John Lennon and Paul McCartney. As the story goes, Lennon was reading The Daily Mail newspaper, scanning news articles as the two of them created the now infamous song.
Sometimes common things like the day's news(paper), getting the groceries, etc, can in small and at times big ways change your life, in ways you may not expect.