All 5 Wilco Felt Posters from "The Incredible Shrinking Tour of Chicago"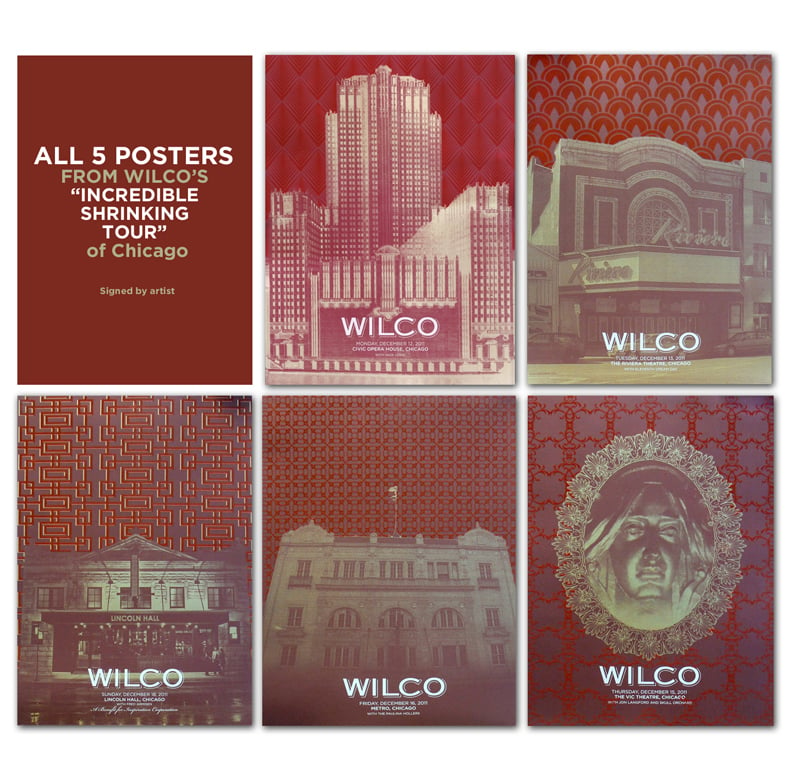 SPECIAL OFFER!
ONE full, complete set of ALL FIVE Wilco posters from their great "Incredible Shrinking Tour of Chicago".
Posters and their dates:
1. Wilco at Civic Opera House, Chicago
2. Wilco at The Riviera, Chicago
3. Wilco at The Vic Theatre, Chicago
4. Wilco at Metro, Chicago
5. Wilco at Lincoln Hall, Chicago
Each poster has red flocking, the great red felt like material seen in each poster's pattern area. Each poster was also printed with gold metallic ink and a double hit of white ink. Print expertly handled by Crosshair of Chicago.
All 5 will be signed by the poster artist (the prints sold at the shows were not). Each one is in MINT condition and has been stored in a flat file.